4 Ways You Can Help Organizations Reduce Hunger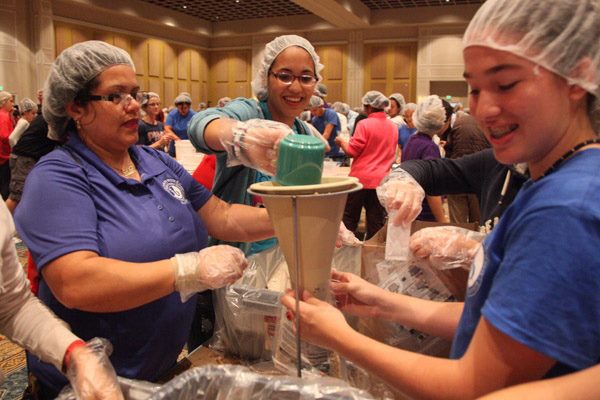 According to Feeding America, 54 million people may experience food insecurity in 2020 due to the effects of coronavirus. Things like soup kitchens, community meals, and food banks are more important than ever to ensure that individuals and families have food for their next meal.
GreatNonprofits is grateful for the organizations that continue to feed the hungry, especially during hard times. We have compiled a list of nonprofits working tirelessly to help people get healthy meals in their communities. We hope you are inspired to contribute to their missions and help make a difference!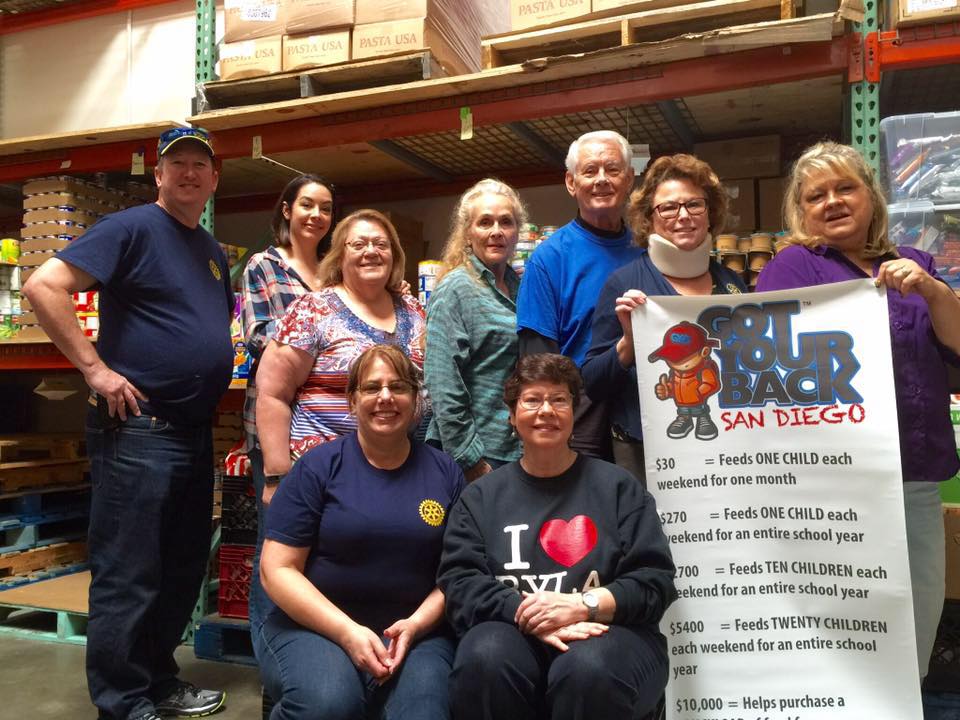 Oceanside, CA
Got Your Back is a nonprofit that provides weekend meals to children who attend San Diego county schools throughout the year. They work to ensure that children who are food insecure can eat healthy meals throughout the year. Their goal is to be able to feed all homeless children in all San Diego districts.
"I never realized there were so many children in the San Diego area that were going hungry until I investigated Got Your Back. This is one of the best nonprofits around. We have supported them for at least 5 years and possibly more. The staff is so focused on their goal and give of their time and resources. I love this charity and hope you will catch the vision too." – rsfjulie
San Jose, CA
Martha's Kitchen is a nonprofit which fights hunger in Santa Clara County. They serve meals to homeless or poverty-stricken people at no cost partnering with local schools and churches. They share surplus fruits, vegetables, and baked goods and prepare meals for emergency shelters, youth drop-in centers, and agencies serving low-income families and workers.
"Martha's Kitchen has been serving the poor and homeless for over 35 years. They serve delicious food to anyone who comes to the Kitchen hungry – no questions asked. The need to feed the poor people in Santa Clara County continues to grow and Martha's fills a critical mission to supply a basic need and that is food. Please support their efforts." -rflowers
Portland, OR
Potluck in the Park provides free hot meals every Sunday to anyone in the Portland area. There is no discrimination, and the soup kitchen program offers a community meeting place for people to come together. It also serves as a place people can go to learn about other resources in the community. They even host holiday meals for the homeless and those who are alone to come and enjoy a meal with others.
"I have been very fortunate to be associated with Potluck in the Park as a volunteer for a number of years. This incredible all-volunteer organization has fed those who need a meal every Sunday for 21 years. Additionally, a Christmas dinner is served each year on Christmas Day. Our guests do not have to 'prove' they are in need, they just have to show up. And, every one of them is treated with dignity and caring. It is a privilege to be able to serve our guests who frequently verbalize their gratitude or thank us for 'giving up our time'. Wow! They apparently don't realize that I probably get more from them than I am able to give back." – Susib
Hastings Hdsn, NY
Family-to-Family is a nonprofit hunger-relief program for poor and hungry families in the US. Families in need have sponsor families who send monthly funds to purchase groceries for the adopted family. The community of sponsors also sends monthly clothing and medicines in addition to food.
"Family-to-Family finds original, inventive and creative, out of the box ideas to help families in need not just to fill an empty stomach but also to stimulate a hungry mind. And this is only a small fraction of what this wonderful organization is doing for families in need around the country." – Sabba