10 Ways to Give Your GreatNonprofits Profile Pizzazz
By Grace Kennedy
Do you want your nonprofit to get noticed, but don't have a huge budget for marketing and advertising? GreatNonprofits.org is an excellent place to start – and it's free!
All you have to do is set up a profile and start getting noticed. Here are some easy ways to beef up your profile so you can get attention from potential volunteers, donors, and clients.
1. Claim your Nonprofit
The first thing you need to do, if you haven't already, is claim your free nonprofit profile. GreatNonprofits already has more than 1.3 million projects and profiles in its database– chances are that you are already listed! Once you've claimed your profile, you'll want to update your profile with your mission, photos of your team, videos, social media links, donation links, and more.
2. Upload your logo
The first thing you should do is upload a hi-res logo to your profile. This logo will show up on the banner of your GreatNonprofits profile page, so you want to make sure it's clear and crisp.
3. Get Reviews
Eight out of ten donors say reviews influence their giving. GreatNonprofit's 'review' feature lets you use the power of word of mouth to get credibility among your would-be volunteers and donors. Here are some examples of how to get reviews for your nonprofit.  Junior State of America Foundation and Friends of Public Radio Arizona have done a terrific job of inviting positive reviews that are helpful to others.  
4. Upload High-Quality Photos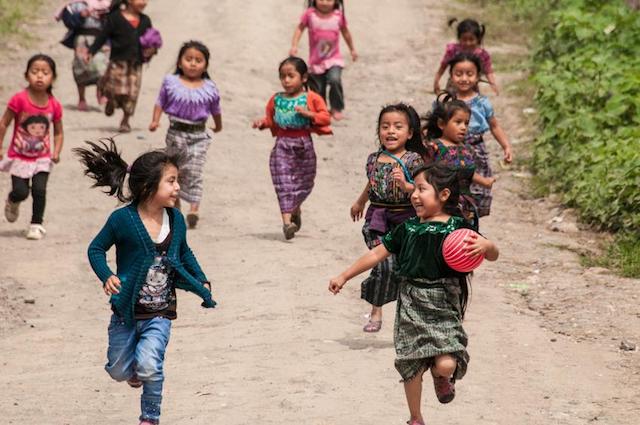 Save yourself a thousand words and upload a beautiful photo to show your mission in action. The higher the quality, the better it reflects on your organization. If you lack high-quality photos, many photographers provide in-kind services to nonprofits and could probably provide you with an excellent library of photos. Mayan Families' GreatNonprofits page has a beautiful collection of photos that illustrate what they do and the difference their work makes.
5. Post a Video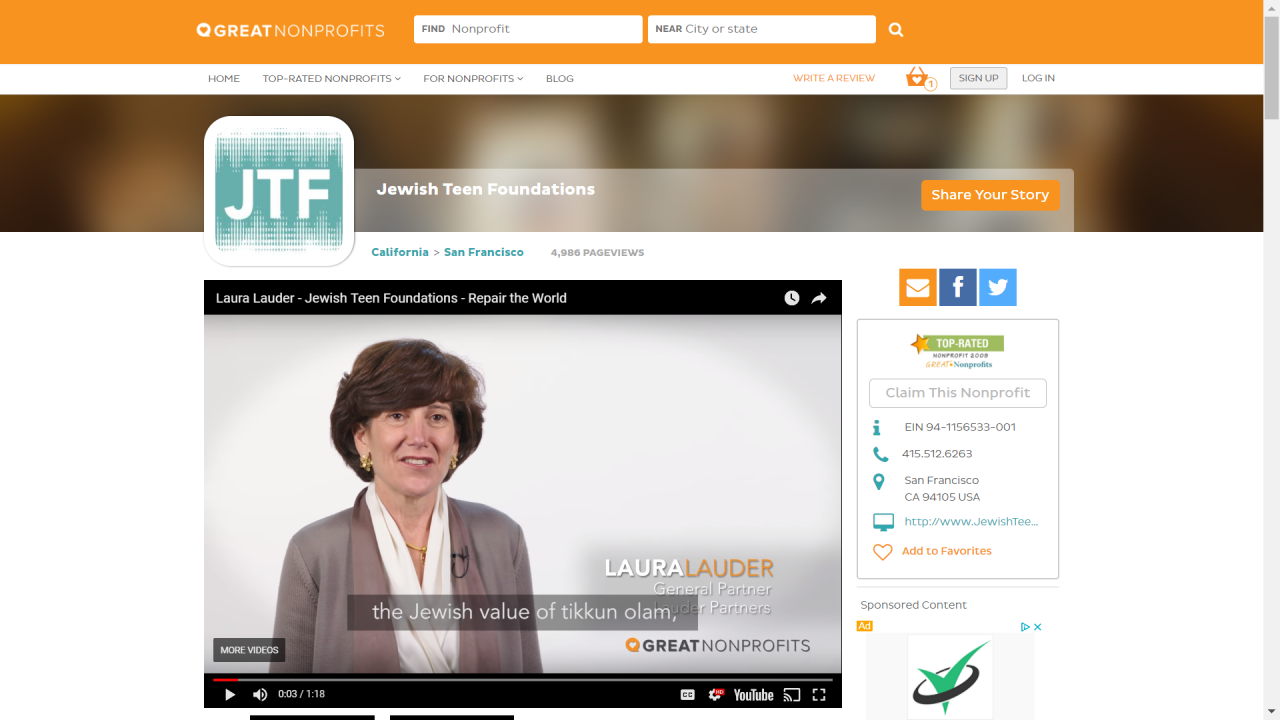 Video is a powerful way to connect and convey. Don't be intimidated if you've never created a video. There are lots of resources out there to help, and a local production company may jump at the chance to help you out in exchange for the exposure. Check out this free #GivingStories video toolkit from GreatNonprofits to help you with your video storytelling.
6. Link to Your Facebook Page
Many nonprofits have dynamic, engaging Facebook pages. Don't let this resource go unused on your GreatNonprofits page! You can include a live link to your Facebook page when you're setting up your GreatNonprofits profile.
7. Use the GreatNonprofits badge

GreatNonprofits.org makes it easy to add a badge to your own website. This is a great way to let people know that your organization is committed to transparency and credibility. To get your badge, go to your nonprofit's profile page and click "Get link or badge" on the left-hand column. Once your organization becomes Top-Rated, you can get a super-duper badge and display it proudly, like Wild Earth does.
8. Choose a Featured Community Story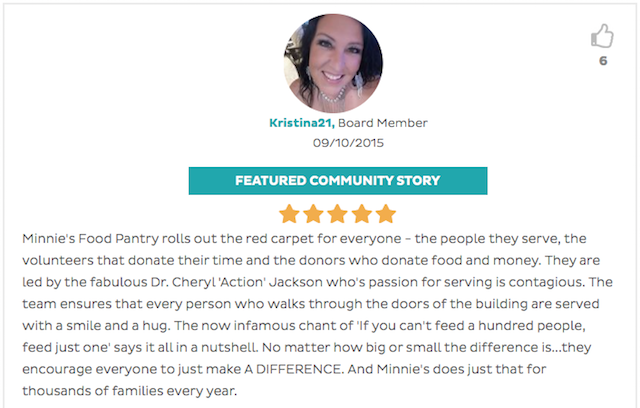 When a review really stands out, use it as a Featured Community Story to get noticed. Check out how Minnie's Food Pantry made the most of a review from a Board Member.
9. Complete Your Categories
Let people get to know you when they visit your GreatNonprofits page. You can tell them your mission, results, target demographics, geographic area served, and the programs you provide. If you've ever filled out a grant application, this information should be ready to quickly plug into your GreatNonprofits profile.
10. Don't Limit Yourself to One Cause
People can choose from many different causes when they're looking for a nonprofit. Make sure you've selected every single cause that applies to your organization. For example, RedRover didn't just choose the "Animals" category. They are listed under six different causes – which means they're more likely to get noticed on GreatNonprofits.org.
Now that your GreatNonprofits profile is all spiffed up, you're ready to start getting noticed!