What Donors Should Know About Giving Tuesday
By Becca Stewart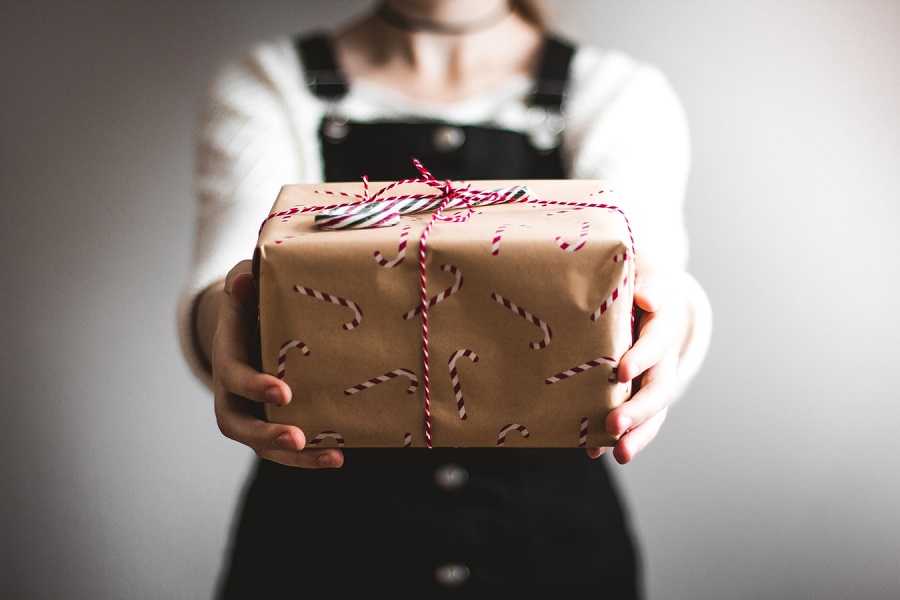 The holidays are here! While you're probably familiar with Black Friday and Cyber Monday, there's one holiday that gives back: Giving Tuesday. What is Giving Tuesday? And how can donors make an impact this holiday season?
What is Giving Tuesday?
Giving Tuesday is a holiday dedicated to nonprofit organizations around the world. In the spirit of the holidays, Giving Tuesday encourages donors to do good. Whether it's helping a neighbor, offering a kind word, or donating to your favorite charity, Giving Tuesday is one day dedicated to making the world a better place.
Piggybacking on the Black Friday and Cyber Monday spending crazes, Giving Tuesday encourages people to donate to local, national, and international nonprofit organizations. These charities depend on the generosity of others to survive. Giving Tuesday is a day to raise awareness about these organizations, highlight their work in our communities, and provide them with vital financial support.
When is Giving Tuesday?
The Tuesday after Thanksgiving is designated as Giving Tuesday each year. In 2021, Giving Tuesday is on November 30.
How Did Giving Tuesday Start?
Giving Tuesday began in 2012 with a simple mission: increase generosity and make the world a better place. Giving Tuesday started in the 92nd Street Y and its Belfer Center for Innovation & Social Impact in New York City. Since then, it's grown into an international movement, generating financial support and public awareness for organizations and causes worldwide.
5 Ways to Make a Bigger Impact on Giving Tuesday
Everyone can make a difference this holiday season. This Giving Tuesday, help make your generous donation go even further. Here are a few easy steps to make a bigger impact.
1. Share Your Donation and Your Story
When you make a donation this Giving Tuesday, consider sharing the news with your family, friends, and co-workers. Tell them why you donated to a specific organization. Why is that cause important to you? What's your personal connection to the cause or the organization? And how will your donation – and the donations of others – be used to make the world a better, safer place?
Sharing your story draws awareness to both the organization and the cause it supports.
2. Start a Giving Campaign
Everyone feels a little more generous around the holidays. Tap into that generosity by starting a "giving campaign" at your workplace, place of worship, or neighborhood. Set a giving goal and see how much money your group can raise. Or, consider non-monetary donations, like a food drive for a local food pantry, clothing drive for a homeless shelter, or toy drive for underprivileged kids in your community.
Need some inspiration? The Giving Tuesday website has ideas for individuals, groups, and kids.
3. Make It a Recurring Donation
Every donation matters. Nonprofit organizations need all the financial support they can get. But that need extends far beyond Giving Tuesday. Instead of a one-time gift, consider setting up a recurring donation to your favorite charity. These funds help the organization plan for the year ahead, allowing them to do even more work in the community.
4. Research More Ways to Give
If you have a specific cause in mind, why limit yourself to one charity? Use the GreatNonprofits website to search for other organizations that share your passion. Even if you cannot contribute financially, you may find a charity to support in other ways. Perhaps it's a local organization in need of volunteers or supplies, or a nonprofit that can use your particular skill set to further its mission.
5. Share the Giving Tuesday Mission
Most of your friends and family know about Black Friday and Cyber Monday. They've already got credit cards ready to swipe, stocking up presents for the holidays. But not everyone knows about Giving Tuesday. Share the mission and vision of Giving Tuesday and encourage everyone to contribute what they can. Every donation matters.
Finally, if you're looking for a unique gift that won't collect dust this holiday season, consider a donation in the name of a loved one to a favorite charity. It's the gift that truly keeps on giving.