Top Volunteer Opportunities in Tampa 2019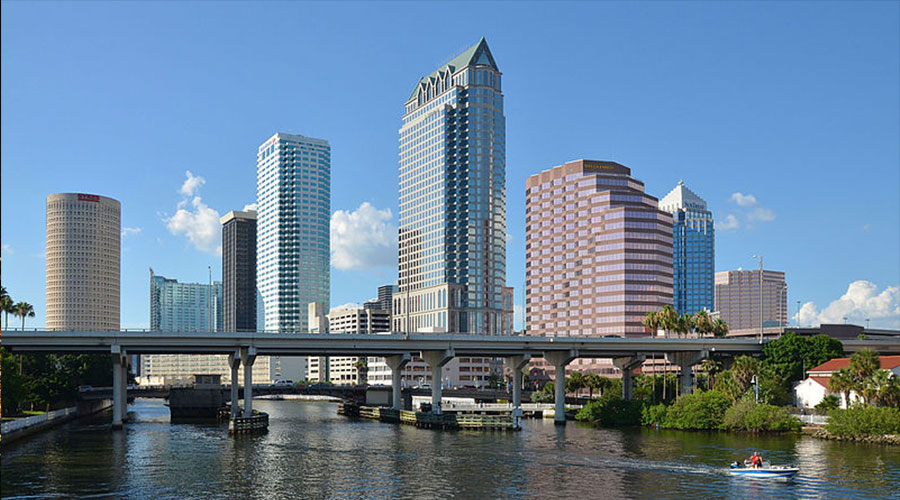 Want to volunteer or intern at a great Tampa nonprofit? Whether you're new to the city and want to learn about its charities, trying to change up your routine with some local charity work, or just want to volunteer or intern at a neighborhood nonprofit, everyone knows that the best way to find the right place for you is from the people who've been there!
Here's a list of volunteers' and interns' favorite Tampa charities. Every nonprofit on this list has earned an overall score of 4 or greater out of 5 on GreatNonprofits.org. If your favorite Tampa nonprofit or volunteer gig is missing, find it on GreatNonprofits.org, write a positive review, and show your co-volunteers how to start adding reviews and get it on the list!
"As a volunteer at Big Cat Rescue, not only do we provide excellent care for the cats (by cleaning their enclosures every day, feeding them the best food money can buy, providing them with multiple types of enrichment, and operant conditioning, etc.), but a major part of our mission is also to 'end the trade in exotic cats.' As a tour guide, we educate the public every day on the dangers of wild cats being owned by private hands, as well as describe the conditions that many of our cats were rescued from. Big Cat Rescue is not a zoo; we do not tell you just about the species and facts. Many of our cats came from shutdown facilities, relinquished from owners who could not care for them anymore or simply did not want them anymore, or those who aged out of circuses and could not perform anymore. Part of our mission is to discuss this with our tour guests, and encourage them to become 'advocats' (to contact their legislators, and follow campaigns such as ending private breeding of tigers, and banning traveling circuses with animals). The welfare of the cats at Big Cat Rescue is WHY we all volunteer or work for BCR. Not only do we have a huge desire to make the lives of the cats in our care the best they can be, but we also strive to make the lives of other cats we may never know the best they can be as well. All of the volunteers and staff at BCR have pure hearts of gold." –BigCatMeredith
"I've been involved with the Epilepsy Services Foundation for around 20 years, with their annual golf tournament, Ribs for Kids, etc. They always do an AWESOME job of organizing things, and more importantly, reflecting their genuine heart and concern for others, not just those whom they directly serve, but also those whom they work with. Volunteers walk away being valued and knowing that they made a difference. As a professional with limited time to volunteer, I consider my work with ESF to be well worth my time." –Bryon H.
"Not only is this amazing rescue like a second home to me, it is also an amazing second chance for the amazing animals in their care. This horse rescue does an amazing job at caring for their animals and is a great way to spend your time and learn more about the animal, I will always highly recommend this rescue." –Laura298
"I have been a volunteer a handful of times for this organization. I've witnessed firsthand the ability of this charity to literally pull somewhat introverted veterans out of their shell. It's a true joy to see a smile come across a face you know hasn't smiled in far too long. I can only hope those patients from the VA gain as much therapy from the experiences as I do. It's truly an honor to be able to, in some small way, be able to help these young men and women find their way back." –Pete11
"I am proud to be a member of this great organization, which has helped save the lives of countless cats in shelters all over the country. I also volunteer with a shelter and a rescue group and have heard that cats sponsored by OPKIT have a better chance of being rescued because of OPKIT's excellent reputation. They can be relied upon to follow through quickly with paying their pledges to rescue groups on sponsored cats which is so helpful because these cats invariably have medical needs and other costs. Just a top-notch organization." –Paula74
"This is a bird sanctuary, owned by one very kindhearted man. The owner, Majid, otherwise known as Magic, is very knowledgeable on the care of the HUNDREDS of birds he has in sanctuary. The birds are taken care of extremely well, and he goes above and beyond to make sure they are fed, watered, and kept safe, healthy, and happy." –elliotrudy
"The folks at Furever Yours Pet Rescue are amazing. They tirelessly work to save lives every day. And I am grateful for the lives they saved that are now part of my life. I have adopted two dogs through Furever Yours and the experience was nothing short of wonderful. One of our dogs was saved from local animal control and was rescued by this organization. The other was in a high-kill shelter in South Carolina and they partnered with me to bring her to Florida and have a happy life with me and my family. I couldn't be more grateful for the work they do to save sweet innocent lives. Both of my dogs live happy, carefree lives due to the love, support, and dedication of the team at Furever Yours." –Terri Pitt V.
"I find it very rewarding to work with this organization as a volunteer. My father was an Air Force veteran, therefore I try to make a contribution by giving my talent back to veterans who have already provided me with a service." –Davidd Allan L.
"The Priceless Journey continues to make huge strides in bringing awareness of human/sex trafficking to the Tampa Bay area as well as across the nation. The dedication and passion in reaching men and women at the root of their brokenness is bringing true freedom and healing to their lives. What a personal encouragement this ministry has been to me." –Amncaras