Top-Rated Breast Cancer Nonprofits
According to the Centers for Disease Control and Prevention, breast cancer is the most common cancer in women, regardless of race or ethnicity—about 1 in 8 U.S. women (about 12%) will develop invasive breast cancer over the course of her lifetime. It's the most common cause of death from cancer among Hispanic women; the second most among white, black, and Asian/Pacific Islander women; and third most common among American Indian/Alaska Native women. Here are some other facts to consider, courtesy of breastcancer.org:
In 2017, an estimated 255,180 new cases of invasive breast cancer are expected to be diagnosed in U.S. women, along with 63,410 new cases of non-invasive breast cancer.
About 40,610 women in the U.S. are expected to die in 2017 from the disease.
In 2016, there are more than 2.8 million women with a history of breast cancer in the United States.
About 85% of breast cancers occur in women who have no family history of it.
Scary numbers indeed, but there are many wonderful organizations doing great and important work to assist women throughout their horrible ordeal. Below are a few of them:
National Breast Cancer Foundation, Frisco, Texas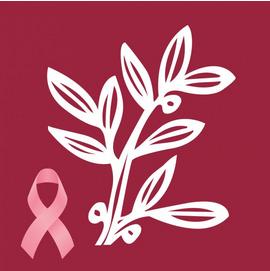 The National Breast Cancer Foundation helps women now by providing help and inspiring hope to those affected by breast cancer through early detection, education and support services.
NBCF was founded in 1991 by a breast cancer survivor who was diagnosed with breast cancer in 1980 at the age of 34. At the time of her diagnosis, there was little information about the disease, and she was forced to make a decision about her health with few options. After her treatment, she made a commitment to help women around the world by educating them about breast cancer and the importance of early detection.
"Our first charity campaign dedicated to the Breast Cancer Awareness Month was held in cooperation with National Breast Cancer Foundation. Its results inspired us to continue our charity initiatives and showed new ways of helping people. We're thankful to NBCF for all important work they continuously do, for their support and motivation!"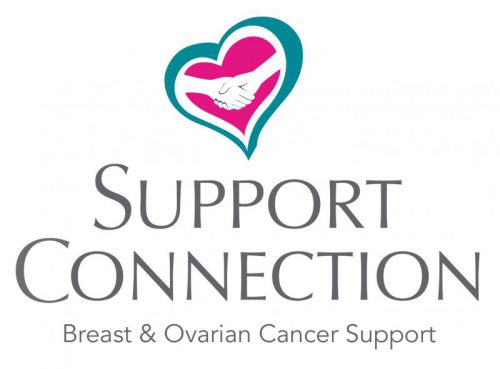 Support Connection, Yorktown Heights, N.Y.
Support Connection provides emotional, social, and educational support services to women, their families, and friends affected by breast and ovarian cancer. The support provided enables women to help each other and empowers them to become their own healthcare advocates.
From diagnosis, through treatment, recovery, and beyond, the organization helps women navigate the changes they experience as a result of living with breast or ovarian cancer.
"I am a metastatic stage 4 breast cancer fighter. I am blessed to live close to Support Connections office. Which has come in handy when I have felt as though I am losing control. I have dropped in and always found a 'friend' to listen and help me process my latest crisis."
Unite for Her, Pocopson, Pa.
When Unite for Her's founder was diagnosed with breast cancer in 2004, she began searching for information on therapies that would complement the medical treatments she was receiving. What she discovered was a lack of easily accessible resources on topics like nutrition, acupuncture, massage, yoga, counseling, and other ways for breast cancer patients to enhance their wellness and care for their emotional, spiritual, and physical needs.
Since its establishment in 2009, Unite for Her's cornerstone has been to bridge that gap for breast cancer patients, focusing on wellness initiatives that will positively impact their health, as well as the health of all women and girls.
"Unite for Her was the most uplifting experience during a downtrodden time! My mother has passed, I have no sisters and a house full of males who love me, but are not female. Unite for Her presented a sisterhood when I most needed it. Not a pity party, but a united front where we gained strength from one another and cheered each other's efforts. No words can truly express my gratitude for the support, massages, organic vegetables, beauty classes, education, and the list goes on. This organization MAKES A DIFFERENCE!"
The aforementioned nonprofits are just a few of the great organizations working to provide care, comfort, and support to women and their loved ones during their battle with breast cancer. To donate or volunteer with these nonprofits and others like them, please check out GreatNonprofits.