Tips for Donating Your Car
Getting tired of looking at that old car that's just been taking up space in your garage or driveway for way too long now? Perhaps it's because you treated yourself to a new car. Or maybe it was left behind when a child went off to college. Whatever the reason, it's time to do something about it, so why not donate it? But before you do, here are some things to consider:
Confirm nonprofit status. While a donation to a 501(c)(3) organization will be tax deductible, donating your vehicle to a 501(c)(4) will not be.
Cut out the middleman. Remember, every dollar a for-profit organization takes to facilitate the vehicle donation process on your behalf is a dollar that won't be reaching a nonprofit. So do your due diligence and confirm that a nonprofit you'd like to benefit from your vehicle can process the donation themselves.
Don't forget the DMV. Failure to properly transfer title of the car could cause you huge problems in the future with regard to parking tickets . . . or worse. And don't forget to cancel your registration, as well as your car insurance.
Avoid the ire of the IRS. If you claim the vehicle you are donating is worth more than $250, you'll need form 1098-C from the nonprofit. And you'll have to file Form 8283 for cars valued at $500 or more. Consult IRS Publication 4302 for more detail.
Does it still run? Good, then find the keys and drive it on over to the nonprofit yourself. If you leave it up to the organization to pick up the vehicle themselves, any expense they incur—towing, for instance—is money taken away from the intended purpose.
These organizations have made car donations a centerpiece of their funding efforts:
The Original 1-800-Charity Cars (aka Free Charity Cars), Longwood, Fla.
The Original 1-800-Charity Cars seeks to provide free donated vehicles to assist struggling families in their transition from dependency to self-sufficiency. Operating the largest free nonprofit car donation/distribution program in the country, the organization has awarded more than 6,500 free vehicles nationwide.
"The giving from Free Charity never quits, they are always out there to help low-income families, ones who have nowhere else to turn, ones that no one will help. They not only get help but their lives are changed from one phone call. That was all it took for me. I love them."

Kars4Kids, Lakewood, N.J.
Whether you consider it catchy or mind-numbing, you've probably heard their jingle on the radio. But most people probably don't know much about Kars4Kids beyond the song. The organization funds educational, developmental, and recreational programs for Jewish youth and their families, with the goal of fostering a generation of well-balanced, productive adults.
"Donated my old car to them. I'm glad I was able to help this cause as children's education is something I try to support. Kars4Kids also was very accommodating and helpful with working around my schedule and arranged a weekend pickup. Highly recommend!"
Cars for Kids, Dallas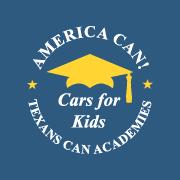 Urging would-be donors to "Write Off the Car, Not the Kid," Cars for Kids uses the proceeds from the sales of donated vehicles to support Texans Can Academies, which change the lives of at-risk youth by providing them the highest-quality high school education in an environment where they can flourish and graduate.
"After doing a lot of research, we selected Cars for Kids as our organization of choice. I am so glad we did! I could not be more pleased with my experience. Way to go, Cars for Kids! I wished every organization treated their patrons with the same amount of respect and courtesy."
The above organizations are just a few of the many nonprofits across the country who can take that old vehicle off your hands and turn it into something much more for the people who depend on their services. Check out GreatNonprofits to find a nearby organization that can benefit from your generosity.