What Your Kids Get Out of Giving Back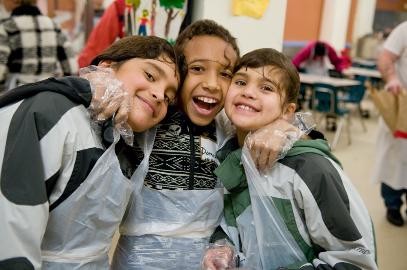 The concepts of sharing time and giving to those in need are a part of the learning curve in a child's life, but why are these ideas so important for kids to learn?
In his book, Giving back: A guide to Volunteering and Donation for Families and Individuals, Stephen P. Ketchpel tells us:
Giving back empowers a child, making them more independent.
Volunteering as a family, together as a group, leads to stronger family ties.
And, the earlier a child participates in this experience, the more he/she enjoys and makes it a part of his/her whole life.
Ketchpel points out  that a child's concept of giving back begins at home, when they observe family members helping others and giving thoughtfully to people in need. He illustrates the benefits that children get from volunteering:
Children absorb what it means to treat others kindly, and interaction with people different from themselves can lead to embracing diversity.
Helping those who have less can build an appreciation for things that your child has and can foster gratitude.
Volunteering creates learning opportunities! Opportunities like practicing compassion and generosity and building the ability to work in a team.
Volunteering can be fun, and can encourage kids to learn new skills. For example, want your kids to learn how to garden? Have them volunteer at a community garden with you. Got art-minded kids? Have them help out on creative projects, like painting a building (check out great art nonprofits here!)
Involving children in the financial side of giving can help them understand money.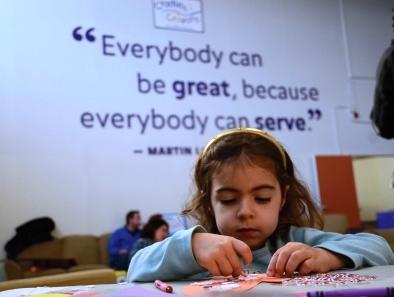 Looking for some books that can help children understand the world they live in?
For children eight to twelve years old try, If the World Were a Village (Smith, 2011).
For younger children, books like What the World Eats (Menzel & D'Aluisio, 2008) and Houses and Homes (Morris & Heyman, 1992) offer compelling pictures of the food and shelter children have in other countries.
Do you love to volunteer with your kids? How do you encourage your child to volunteer? How has volunteering impacted your child and his/her perspective of the world? Let us know in the comments!