Storytelling = Fundraising
"Numbers numb, jargon jars, and nobody ever marched on Washington because of a pie chart. If you really want to reach people and change the world, tell them a story." – Andy Goodman, Storytelling Best Practices: Websites
We've selected these three articles to show how storytelling is an essential element of successful fundraising. Stories are effective because they connect emotionally. And as Roberta Falkner writes, memorable stories can make the stats compelling and take on a life of their own through retelling: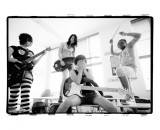 "…Data presented with a compelling story, on the other hand, is inspirational, motivational, and, most of all, memorable. Inspirational and motivational stories compel your prospects to support your cause in some manner. Memorable stories make it easier for supporters to spread the word about you and your cause." Read more in Non-Profit Fundraising and Storytelling.
In 7 Ways to Improve Your Nonprofit Storytelling Katya Andresen and Macon Morehouse describe how to find stories: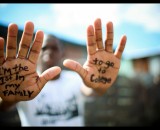 "You might be thinking, 'We don't really have a cool or interesting story,' and you're wrong. …Everybody has a story to tell. So go find them. If you don't have a great story, turn to your volunteers, turn to your coworkers, or turn to the people you help."
That's where GreatNonprofits can come in. Reviews from your supporters can be a wonderful source of stories. Many nonprofits have successfully used snippets of stories in grant proposals, donor emails, and brochures. You can weave the individual stories together to help tell the overall story of your organization.
The best stories are unsually the most authentic. In Nonprofit Storytelling and You – 8 Tips Pamela Grow writes:
"…don't ever try to polish the language in your stories. Outside of basic spelling and punctuation corrections, let your subject's voice remain authentic, true, and distinct."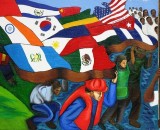 Because the reviews on Greatnonprofits come straight from the individuals who've experienced a nonprofit, they can often be more compelling to potential donors.
Pamela adds:
"It's not magic. What stories tug at your heartstrings? Don't be afraid of emotion, seek it out."
Don't hold back. Seek out some great fundraising resources by asking your supporters to tell their stories via reviews.