The Case of the Bullied Bus Monitor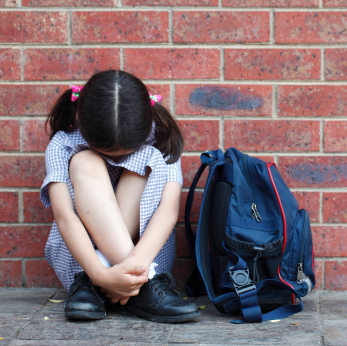 Karen Klein is 68. Think she's past the age of being bullied? Apparently not.
YouTube viewers everywhere were outraged after watching video of four 12 and 13-year old boys harassing Klein while she acted as a middle school bus monitor in Greece, New York. In the video, the kids call Klein vulgar names, curse at her, cruelly make fun of her weight and hearing aid and even go as far as suggesting that her family killed themselves to not be near her. According to reports, Klein's son committed suicide about 10 years ago. The kids go on for nearly 20 gut-wrenching minutes while Klein tries to ignore them, at one point saying simply, "Unless you have something nice to say, don't say anything at all." Throughout the bullying, not one person steps in to help Klein while one of the boys tapes the entire thing.
Later on, one of the boys posted the video to YouTube where people immediately responded in disgust.
Is there a silver lining? Perhaps. Max Sidorov, a man from Toronto, started a fund several days ago to help send Klein on a vacation. He has said he was inspired to do so partially because he was bullied as a child. The fund now has well over 500k in donations and Klein has been offered a trip to Disney Land with her grandchildren courtesy of Anderson Cooper and Disney.
But pressing questions remain; should the school have stepped in? As of this writing, the boys have not been punished by the school. The school has contacted the police department, and patrols have been stepped up near the houses of the boys.
Klein herself is taking the high road and asking people to stop the threatening calls and texts to the families of the boys involved. She is not pressing any harassment charges either. If you want to help mentor kids or help children who have been bullied, take a look through our reviews of children and youth organizations and volunteer or donate to one near you.