Top 10 Tips for Giving
On Giving Tuesday, GreatNonprofits participated in the Reuters Charity twitter chat, which discussed among other topics ways to involve your family, pitfalls to avoid when making donations, and all of the various gift-giving options, such as cash, stock, and charitable trusts. Here are the questions that GreatNonprofits answered: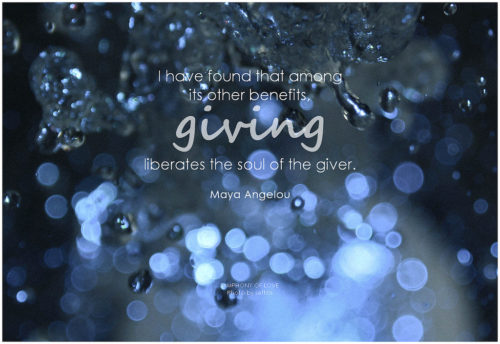 How can I make a greater impact with my donations?
Tell your story about giving to inspire others to give. Amplify your giving: Find a group—like a local giving network—and find wonderful, interesting, like-minded people.
I do not personally have extensive resources to give to charity, but I really want to help. What can I do?
Even small donations help the nonprofit know that you care. But if you absolutely can't spare anything, volunteer. Check out top volunteer opportunities, such as this in SF: http://bit.ly/2gKWg2m
I'm thinking about retiring soon. How can I continue charitable giving when I no longer have the same level of income?
A friend of ours just did this—he left a bequest in his will to his favorite charities.
How can I involve my family in my charitable giving?
Volunteering as a family to collect food in your neighborhood, make sandwiches and hand them out to homeless people.
Giving is part of raising a compassionate child. Tips on how:http://bit.ly/2gSIvCJ
How has the 2016 U.S. presidential election impacted the donor landscape? What might changes might donors expect?
Trump's tax plan would lessen incentives for giving. He's said he would cap itemized deductions for couples at $200K
How could charitable giving change in 2017 & beyond?
2017 donors will go beyond church, alma mater, and hospital. Donors will give more to local & advocacy causes.
What are some smart tax strategies for donors to use now?
Tax strategies for giving: donate stock, items that can be auctioned, donate through your employee giving program.
What are some common mistakes people make with their giving?
Some people forget to tell their families about their giving. This is a chance to tell kids a story about your values.
How can I be sure when giving to a charity that my information is safe and will not be shared?
You can give safely and to any nonprofit in the U.S. on http://www.greatnonprofits.org  
Where can I go if I need some help deciding which charities to give to?
Check out #nonprofit recommendations from other donors and volunteers on http://www.greatnonprofits.org.