Racism in the Oscars? 8 Ways You Can Help
(Source)
The call by several Hollywood actors to boycott the Oscars, due to its lack of diversity, has really shone a spotlight on the issue of racism this awards season.
Is this because of a lack of diverse talent? Or because of racially-biased judges? Both? Either way, it's concerning.
Two ways the problem can be addressed include improving acceptance of all skin colors in the arts and also by ensuring there are ample opportunities for people of all backgrounds, to pursue careers in the arts.
If you are passionate about working toward racial equality, but don't know what to do other than boycotting the Oscars on TV, don't worry. We've gathered several examples of people making steps toward ending racism alongside nonprofits across the United States.  When you volunteer, make a donation, or just spread the word about the great work of these organizations, you become part of the solution.

"This program was life-changing for me (Class 13). One of the greatest and most profound experiences of my life." – Sam, program graduate
Operation Understanding DC is located in Washington, D.C., and its mission is to "build a generation of community leaders who will work to eradicate racism, anti-Semitism and all forms of discrimination, and to promote respect, understanding and cooperation within their communities."
Each year Operation Understanding DC takes 24 black and/or Jewish high school junior applicants for an experiential year-long program. During the year, the students travel all over the United States, hear inspirational speakers and learn how to be leaders for social justice.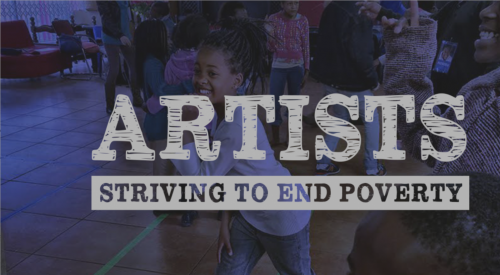 "ASTEP gave me a direction to move towards. Because I have done this program, I now know what kind of career path to move towards and why art was so inspiring to me all those years ago." – Volunteer
Artists Striving to End Poverty Inc "connects performing and visual artists with underserved youth in the U.S. and around the world to awaken their imaginations, foster critical thinking, and help them break the cycle of poverty."
ASTEP partners with schools and community organizations in order to serve a population of low-income, immigrant, migrant and refugee youth. Kids who might not have ever been exposed to art without this organization are able to discover talents and realize their potential.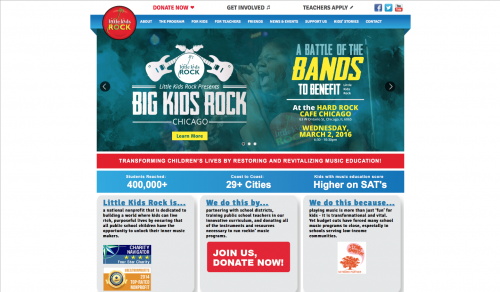 Little Kids Rock funds and runs one of the largest, free instrumental music programs in US public schools.  This nonprofit trains public school teachers to teach their students how to play music while inspiring the students to perform, compose and improvise. They also provide all the instruments and curriculum needed for the class.  Since their start, Little Kids Rock has provided music education for more than 500,000 low-income children in 14 states and is "determined to build a world, through music, where kids can lead creative, rich, purposeful lives, and we won't rest until every public school student has the opportunity to unlock his or her inner music-maker."

"This is a top-notch organization with an incredible understanding of inclusion. Personally, I am a different person because of my exposure to the VCIC's programming and employees. I celebrate individuality, and I no longer overlook differences – I embrace them. I've seen this program figuratively and literally change lives of the students who participate and I strongly believe that this is the way to change the world." – Ally D., volunteer
Virginia Center for Inclusive Communities has different programs throughout Virginia that educate schools, businesses and communities about inclusion. These programs vary from assemblies, to workshops, to retreats to presentations.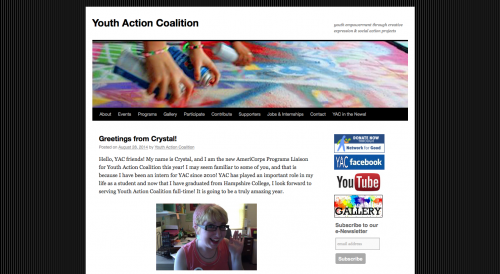 Youth Action Coalition "promotes youth empowerment through creative expression, community building, and social action initiatives and helps youth foster their natural talents as artists and build their strengths as community leaders and agents of change."
This nonprofit provides free, high-quality arts programs to kids from all races and socioeconomic classes. Some of their goals are to promote empowerment and diversity while encouraging the use of arts as a means of expression.

"In 2010, the Mayo Clinic sponsored the national exhibit "RACE: Are We So Different?" in Rochester, MN in partnership with the Rochester Public Library and many nonprofit organizations. I volunteered to be one of 177 facilitators trained by the Diversity Council to lead discussion groups. The Diversity Council managed 6,750 students and 900 adults who toured the exhibit." – Allie, volunteer
The Diversity Council is located in Rochester, Minnesota, and its mission is "To educate people to embrace diversity as a foundation for building a healthy, inclusive and prosperous community."
Spark! school workshops, which were featured on the Today Show in 2008, are what the Diversity Council is known for. But, they also provide professional, parental and anti-bullying diversity training.


"I served as a volunteer interpreter for their Political Asylum Program and was very impressed with the level of organization and service the LCCR provides. I worked on many different cases and every time the dedication of all staff involved, including the pro bono attorneys, was amazing!" – Volunteer
The Lawyers' Committee for Civil Rights of the San Francisco Bay Area is "devoted to advancing the rights of people of color, poor people, and immigrants and refugees."
 This committee focuses on civil rights through serving as advocates through legal clinics, impact litigation, and other projects.

"The Center for the Healing Racism is an important part of my life…Most important to me, I experienced–along with my students–many opportunities for healing my own unaware racism and new opportunities to help heal the disease of racism. I teach in San Antonio now, but my contact with the Center continues to inspire and help me." – Professional in the field
The Center for the Healing of Racism is based in Houston, Texas, and its mission is "to serve as a catalyst for the healing of racism through the education and empowerment of individuals."
With clients and endorsements from companies like Shell, H-E-B and Deloitte, the Center works to educate the public about racism through xenophobia workshops, bullying workshops, and many more.
Ending racism won't happen overnight. But, these testimonials show that there are nonprofits making steps toward change, and changing individual lives in the process. You can be part of that change by donating, volunteering and spreading awareness.
How have you been working toward ending racism and promoting racial equality? Let us know in the comments below!