Organizations with Volunteer Programs for Kids

In a recent blog post, Helping Kids Make a Difference, we covered simple ways to get kids involved in philanthropy and giving – ideas as simple as a peanut butter and jelly drive or fostering an animal.  We're following on to that blog post by highlighting a few Top-Rated nonprofits using our site. 
Check out these top-rated nonprofits and learn how kids are participating in their volunteer activities!
Project Night Night

Located in San Francisco, Project Night Night assembles tote bags filled with items to help kids feel supported, loved, and cared for:  a security blanket, books, and stuffed animals.  25,000 homeless children receive Night Night Packages each year.
10,000 volunteers connect with and improve their communities annually.
The project has received 150,000 donated children's books since 2005. No wonder it was a top-rated by GreatNonprofits in 2013.
Project Night Night describes a number of innovative ways for kids to volunteer; here are two:
"Birthday Heroes". Kids can share their birthday party cheer by asking their friends to come with a donation or gift for Project Night Night.
Bonus: With assistance from adult volunteers, the kids can assemble the tote bags for needy children during the party.
Virtual lemonade stand.  With a parent's permission, a child can send in a photo and Project Night Night will set up a Virtual Lemonade Stand, a website personalized for that child.  The website is up for two weeks and the child can invite friends and family around the country to donate online to Project Night Night.
What They Are Saying
"As a mother of 3 young children, I love and support Project Night Night because it is a charity in which my children can understand and be active participants. We regularly sort through our books and stuffed animals at home to make donations to PNN. My kids have also worked with our church and Boy and Girl Scout troops to make night-night packages for local children. My children have become more aware of the world around them and empathetic to those that are in need because of Project Night Night."
---
GlamourGals

As its website states "Manicures and makeovers are just half the story" of this organization, top-rated by GreatNonprofits in 2013.
With headquarters in Commack, NY, GlamourGals sponsors chapters in area high schools around the country. GlamourGals vision is twofold: create compassionate young leaders and stem the loneliness of seniors. The teenagers receive the resources they need to succeed, inside the organization and when they step out into the world at large. And what joy, laughter, and conversation these young women bring to the lives of the elderly.
What They are Saying
"My journey with GlamourGals started in 2007 … and continues to this day. Joining this organization was the best decision! I've learned how to take the little things in life and appreciate everything thrown my way…GlamourGals help to build leadership, confident, and inspiration to my generation as we grow!" 
---
Marine Mammal Center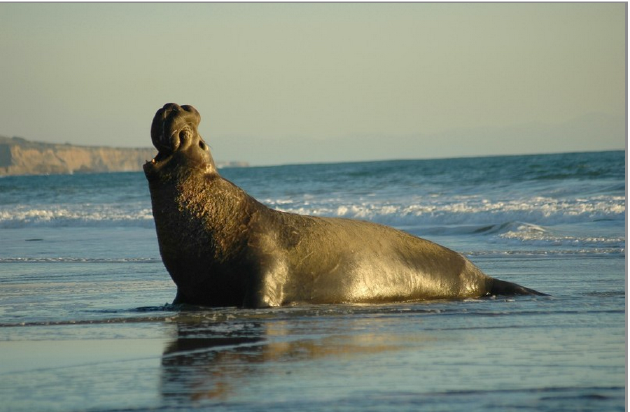 The mission of the Marine Mammal Center is to expand knowledge about marine mammals and inspire their global conservation. At their state-of-the-art research and care facilities located in Sausalito, CA, the center's work is carried out by a group of dedicated volunteers and community members invested in its success.
Its top-rated status in 2013 by GreatNonprofits attests to its value to the animals and the community at large.
Youth Crew Program: For high school students aged 15 to 18, this program teaches participants the value and importance of volunteerism. The teens work along side adults with the marine mammals.  The students develop and hone interpersonal skills and hands-on experience in marine science.  The program requires a five-month commitment, working on the animal care crew and as an education docent.
What They Are Saying
"I'm 14 and my passion is to be a marine biologist!!!! i love you guys so so so much!!!!! I have a fundraising page for the marine mammal center!!!!"
---
Earth Force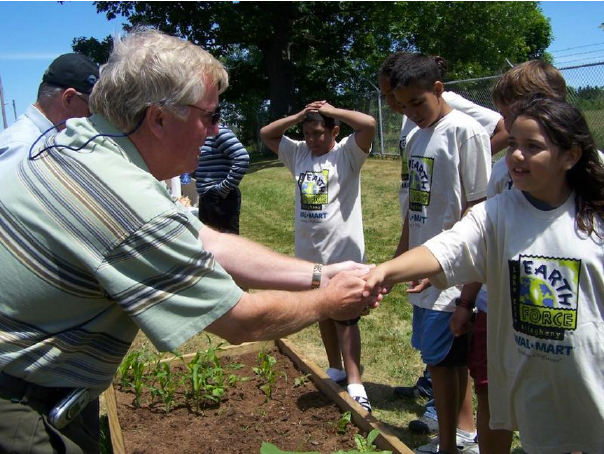 Denver, CO's Earth Force is committed to investing in young people and equipping them with strategies for learning, living, and leading in the 21st century. Earth Force, top-rated by GreatNonprofits in 2013, is changing the way the community engages with preteens and teens. With help from community partners, the students learn how to be agents of change, devoting time to making a difference in their schools, community, and the environment.
Students Projects Supported by Earth Force
In May 2014, 190 students from Indiana and Illinois attend the 2014 Environmental Leadership Summit. The students showcased the community service projects they had worked on during the school year. Here's an abbreviated list of activities:
Studying the effects of micro beads polluting Lake Michigan
Creating outdoor-accessible gardens for young people
Creating a field guide describing the plants and animals in a local park
Reducing community trash
What they are saying
"Earth Force has been a part of my life since before I had braces. As an adult board member …I am still proud to say that it is an organization that I strongly support. It has grown to strategically and systematically mobilize multiple stakeholders in creating an environment in which youth and their voices are able to thrive."
---
Need more ideas?
When it comes to teaching your kids how to make a difference, you can start small, with a dog wash for charity with a hose and soapy water on your driveway. Or if your child has a passion, say for animals, look for an organization in your area with a youth program that nurtures that love and encourages your child to serve the community.
To learn more about volunteer organizations open to young volunteers, go to GreatNonprofits. You'll find reviews and program descriptions for nonprofits in your area.
---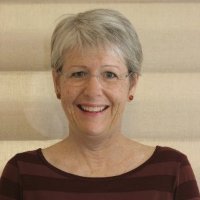 Special thanks to our contributing writer, Kathryn Maclaury for her work on this article.