Frances' Story
I work for a grantmaking foundation. Daily I read grant proposals, research nonprofits, and recommend which ones should receive grants. A dream job, right? In many ways it is. I meet people who are passionate about their work; and our foundation supports arts education, so I get to see young people creating art. They inspire me.
A challenge in this work is discerning the truth at the core of applications. Grant seekers are generally honest, but grant proposals are pitches and often there is a gap between what a nonprofit means to do and what it's actually accomplishing. When reading proposals, I seek three additional information sources—direct observation of a program or talking to peers at other foundations. The hardest information to uncover is opinions of people who participate in the nonprofits' programs.
GreatNonprofits is a source for these hard-to-find constituent voices. Many of my applicants have not yet been reviewed but I've learned from the reviews of those that have been. I have four observations to share about using this resource.
Read for the stories. Some reviews are more revealing than others. The ones that tell a story glisten with authenticity and deserve your full attention.
Discern who is served. Many nonprofits intend to serve a particular constituency but the outreach to specific population groups is challenging. Close reading of these reviews reveals who is benefitting and how they found a particular nonprofit.
Consider why something is praised. A nonprofit may be reviewed positively but not for the activity that you admire. For example, Root Division is a visual arts nonprofit that provides low-cost studios to artists if those artists volunteer in the nonprofit's community. I'm interested in those artists' volunteering to provide free classes in public schools. No reviewer commented on that service. However, they found the organization's service goals to be inspiring and thanked Root Division for providing them with a sense of community when they had just graduated from art school. It's welcoming.
Test your hypotheses. I believe that arts education provides both social and academic benefits to children. A number of parents' reviews of youth-serving arts programs, describe their children as gaining "dedication and passion," and as "blossoming." I was struck by a review that asserted that other parents should not underestimate "the impact of the performing arts, especially on the lives of kids who have challenges in the[ir] social standing." The voice of parental experience supported my hypothesis beautifully.
What could make this valuable tool even better? Let the nonprofits you care about know that you use GreatNonprofits as a resource. If they know donors are reading the site, they will be motivated to gather reviews (or if they have reviews to keep inviting fresh ones). And, when you donate money, also contribute your authentic story through your own GreatNonprofits review.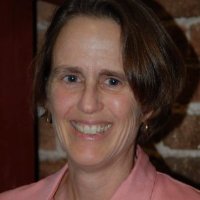 Frances Phillips
Program Director, Arts
Walter and Elise Haas Fund