Fireworks and Philanthropy – Volunteer Opportunities for the 4th of July
Let July 4th inspire you to do social good this year!  In the spirit of appreciating your independence and challenging yourself to uphold the equality and patriotism of this day, here are some ways to give back to the community and to the country.
1. Show our troops some love.
What better way to give back this Independence Day than by honoring the men and women who have fought for our freedom?  Take a moment to appreciate and thank our troops all around the world for their dedicated service to our country.  Send a care package to a soldier stationed in the Middle East through The Hugs Project or donate your gently used mp3 players or monetary contributions to The Silver Star Families of America, which funds and assists injured, ill, and dying troops.
2. Spend some time with your family…and help out another family in need.
National holidays are times when the whole family can relax and enjoy time together.  Take some time to appreciate your family members, and to understand that there are countless other families that are struggling to find stability in their lives.  Lend a helping hand to these families today, whether by inviting your neighbors to a backyard barbecue or making a donation to the Veterans of Foreign Wars National Home for Children, which helps military and veteran families find positive change in times of crisis.
3. Celebrate your independence.
We celebrate Independence Day to commemorate the freedoms, rights, and opportunities established by our Founding Fathers that we still enjoy to this day.  This year, resolve to stay informed about the decisions our government is making for us and stand up for your liberties.  Look into organizations like the Project on Government Oversight, a nonpartisan, independent nonprofit that champions government reform.
4. Educate yourself about the past to succeed in and inspire the future.
"Those who cannot remember the past are condemned to repeat it."  Mull over George Santayana's words of wisdom while deciding how best to make a lasting impact this 4th of July.  Preserve a vital part of America's history with the Civil War Trust, an organization dedicated to preserving Civil War battlegrounds and educating the public about the important role these lands played in shaping our country.  Support efforts to educate our next generation of leaders in a socially responsible way, such as Operation Understanding DC's mission to build a community of young leaders who work to eradicate racism, anti-Semitism, and discrimination.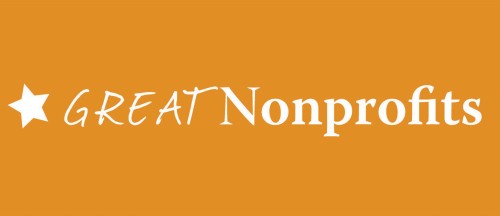 5. Volunteer to help with your local celebration.
Love the fireworks, parades, or picnics your town organizes every year for July 4th?  This year start giving back at the local level and volunteer to help decorate, plan, or otherwise make your annual celebration a blast. Search your zip code on greatnonprofits.org to find charities and nonprofits close to home that may be hosting special Independence Day events or browse volunteermatch.com to find out what you can do to volunteer for your local festivities.