Celebrate Women's History Month by Donating to These Nonprofits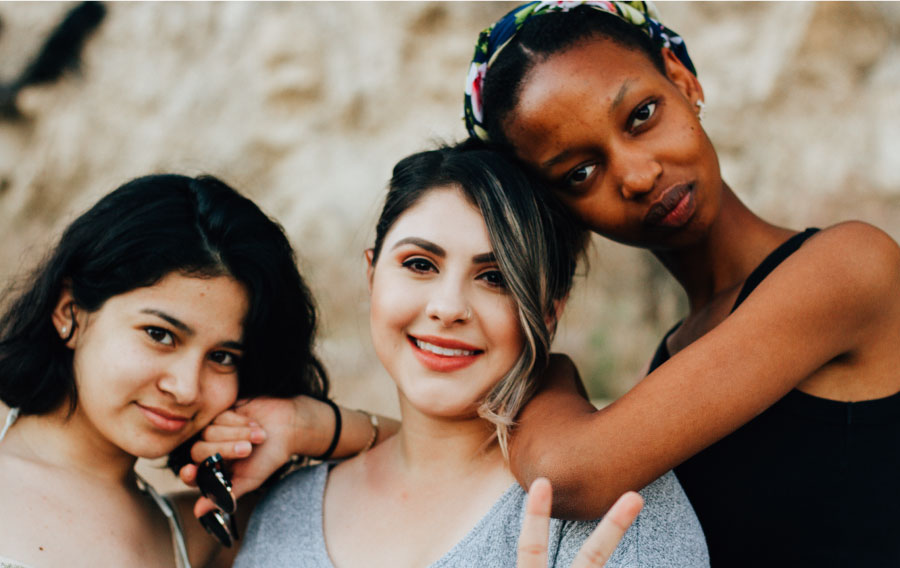 Every March, the world celebrates the historic achievements of women around the globe. While women are a vital part of every society throughout the year, March gives us a chance to focus on female history-makers. You can help celebrate Women's History Month by donating to these exceptional nonprofit organizations that empower and encourage women to continue making history.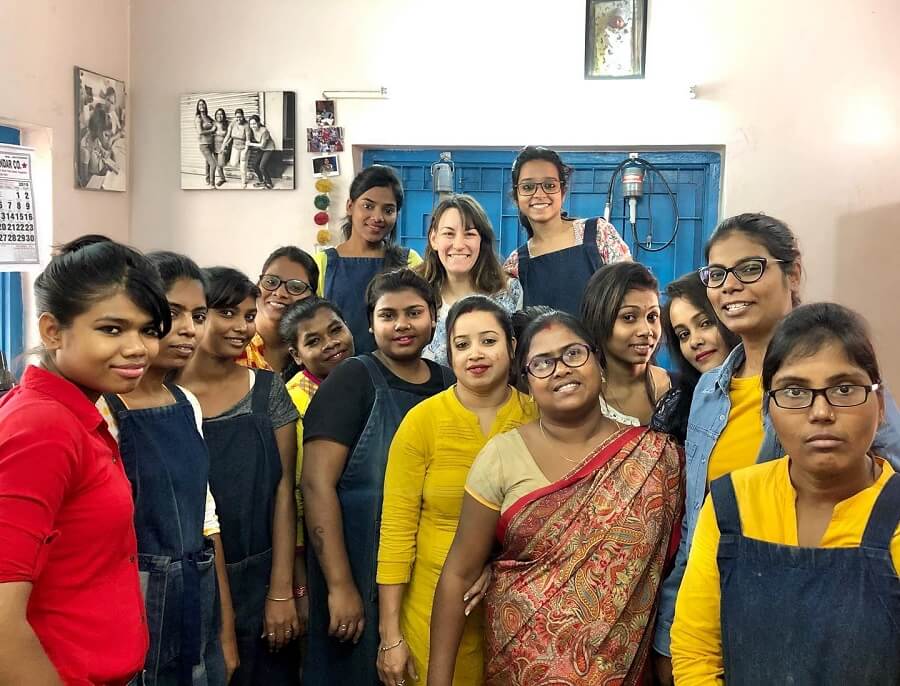 St. Augustine, FL
Her Future Coalition serves girls and women in India and Nepal, helping them escape poverty, trafficking, and abuse. Through the organization's vocational training and education programs, these women can escape the cycle of vulnerability, learning skills to help them create and maintain financial independence.
Economic instability and poverty are the leading contributors to human trafficking and exploitation. Her Future Coalition empowers girls and women, giving them the resources they need to escape the cycle of poverty and abuse.
"The work this organization is doing is life-changing. Their focus on ensuring survivors of human trafficking have a future and a hope through empowering employment is essential. I have been honored to be associated with Her Future Coalition."

-cjdrlsc, Donor
Chicago, IL
Women Made is a nonprofit organization celebrating Women's History Month all year long. The organization embraces female artists, giving them the tools, training, and space they need to thrive. The Chicago-based nonprofit provides exhibition opportunities, professional development courses, and public training, helping female artists explore what modern feminism means to the world today.
To date, Woman Made has helped more than 9,000 female artists showcase their work in over 435 exhibitions. The organization celebrates diversity and welcomes all artists from all backgrounds.
"As a longtime professional artist and arts journalist, I've had many experiences with galleries, and of those, Woman Made Gallery stands out as among the best…From my point of view as an artist, Woman Made sets itself apart as a top-notch professional gallery that's also a haven for female artists (a group still mostly underrepresented in the arts world and larger culture). Visitors can count on the gallery to present shows featuring sensitive and smart installation to spotlight outstanding visual art in numerous media that addresses important, thought-provoking themes."

-Anne Nordhaus-Blke, Professional with Expertise in This Field
Edmonds, WA
AIWR is a Great Nonprofits Top-Rated nonprofit supporting current and future female leaders in developing countries. Currently, the program is focusing its efforts on Afghanistan. Volunteers and program leaders empower women in these areas by teaching them valuable skills, including English language lessons. By learning English, these women can more successfully communicate with international agencies to seek out education and employment opportunities in Afghanistan and beyond.
The program also develops effective relationships between Afghanistan and the Western World, one person at a time. Afghan women can access live mentorship calls with American women, including business leaders and human rights advocates.
To date, AIWR has transformed the lives of over 400 women and girls in developing countries.
"AIWR identifies young women who are incredibly accomplished, ambitious, and passionate about the rights of women in their country. It is almost unimaginable the obstacles they face. However, through sheer grit and intelligence, they power on."

-lloacker, Volunteer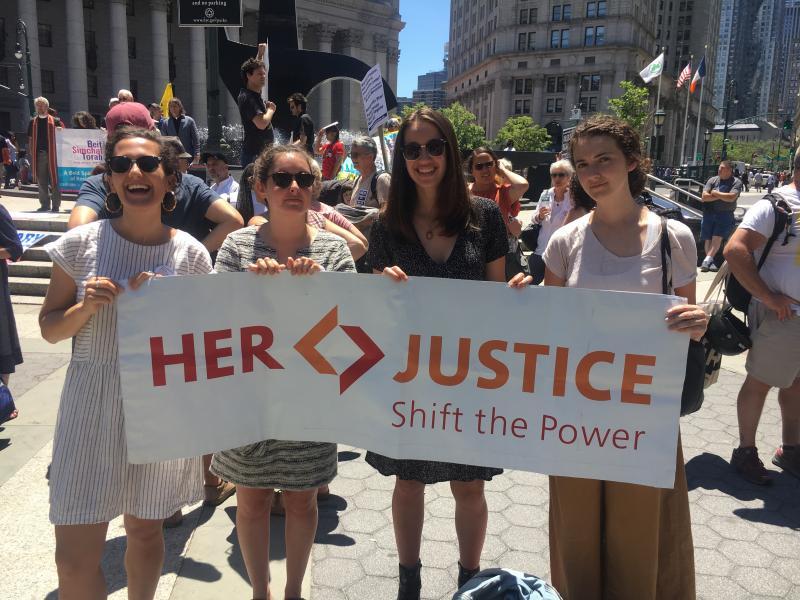 New York, NY
Her Justice is a Top-Rated Nonprofit providing high-quality pro-bono legal assistance to women throughout the New York City area. The organization identifies, recruits, and trains dedicated attorneys who serve women living in poverty. Clients receive legal representation in matters of family law, matrimonial law, and immigration law.
For more than 28 years, Her Justice has helped women overcome racial, systemic, and economic barriers. Last year alone, Her Justice served nearly 7,000 clients, donating more than 63,000 legal representation hours for underprivileged women.
"Her Justice completely changed the trajectory of our lives. Their advocacy and legal expertise made a powerful financial and emotional impact in our lives. My daughter was three years old when they stepped in to help us, and now she's a Biology major (with a double minor in French and Chinese) at Cornell University. NONE of that would have been possible without the custody and support agreement they secured for her. Thank you, Her Justice!"

-Wendee C., Client Served
Chicago, IL
Women Employed helps women overcome economic inequality by overcoming obstacles to gender equity in the workplace. The organization promotes policy changes and educational opportunities to help create and maintain fair and inclusive workplaces for women. Women Employed also advocates for social and economic change on a national level, empowering and equipping women to demand workplace equity.
The organization has been helping women achieve equality in the workplace for more than 45 years.
"Women Employed has remained true to the fulfillment of its mission for more than 40 years. It maintains a small, committed staff and has attracted professionals who volunteer professional and consulting services to support the organization, thereby enabling them to do more with their financial resources. Their long record of successes on behalf of working women and heads of household is legendary. They fight for rights, and they win. It is an honor to be associated with this team."

-Patricia36, Volunteer
To honor all the organizations working to make Women's History Month a reality, please consider donating to a nonprofit promoting gender equality. To find an organization in your area or discover more organizations helping women thrive, you can use the search bar on our site or visit our category page for women's organizations.