Boston Marathon Bombings: Who to Give to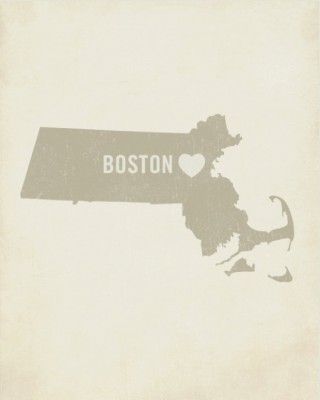 A week after the Boston Marathon explosions, our thoughts remain with those who were affected by the bombing. We are awed and inspired by the heroic acts of the first responders and civilians who helped. The bombs left three dead and 282 injured. Are you looking to help out with a donation but don't know where to give? These organizations are accepting donations for victims.
Give to Funds
Created by Boston Mayor Thomas M. Menino and Governor Deval Patrick, One Fund Boston has raised over 21 million dollars to help victims of the Boston Marathon.
"There was such an outpouring of concern and generosity for people who were hurt by the bombing . . . it was clear from the start that we needed to be able to direct that energy," said Patrick.
Town hall meetings will be held to hear from bombing victims, their families, and the public to discuss what will be done with the money and how it should be divided.
The LU Lingzi Memorial Scholarship Fund
Boston University established this fund in memory of the 23-year-old Chinese graduate student who was one of three people killed in the bombing. Trustees have already contributed over $560,000 to the fund.
Ways to Give to Individuals
These funds will go towards the recovery of victims; they will help with medical bills and lost income in the long recovery to come.  Please note, these are not tax-deductible donations because they do not go through a nonprofit entity.
Richard Family Fund – Martin Richard, only eight years old, died during the bombings. His younger sister lost her leg, and their mother, Denise, was also hospitalized with serious injuries.
Jacqui, Paul and JP Recovery Fund – Brothers Paul and JP Norden each lost their right legs following the Boston attacks and Paul's girlfriend, Jacqui Webb, has already undergone two surgeries for shrapnel damage to her legs.
Jeff Bauman Fund – Bauman lost both of his legs during the explosions and will likely face hefty medical bills as he begins to recover.  Bauman's family is also asking people to send letters of support to Jeff. Mail can be sent to:
Jeff Bauman C/O Jen Joyce 117 Tyngsboro Rd. Westford, MA 01886 or Jeff Bauman C/O Jen Joyce P.O. Box 261 Chelmsford, MA 01824. Learn more about Jeff's progress on his Facebook support page.
Patrick and Jessica Downes – The Downes are newlyweds who have each had a leg amputated following the blasts.
If you know of a nonprofit helping the victims of the Boston bombings, now is the time to write a review of its work and let others know about what it's doing to help out. If you've made a recent donation to a fund not listed above, please share in the comments.