These 4 Nonprofits Provide Support and Joy for People with Autism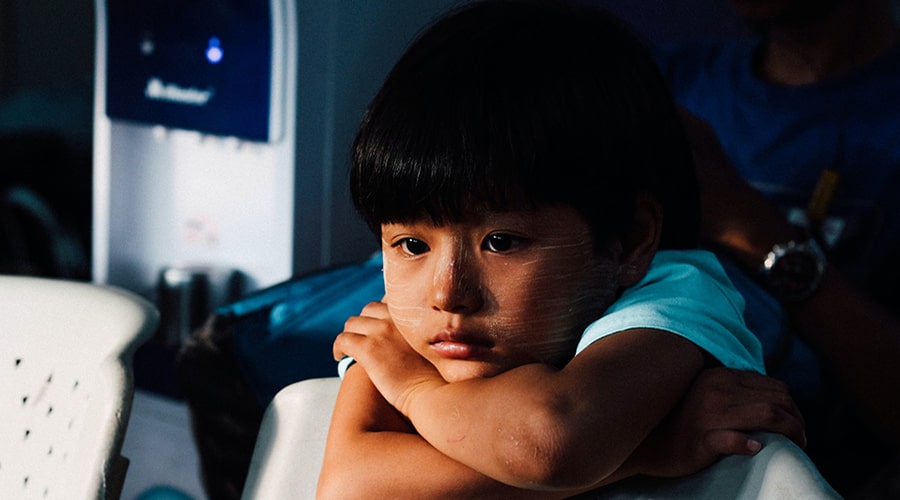 People on the autism spectrum rely on their support systems and communities to help them with many of life's daily tasks. In turn, those support systems need their own kind of support. Families and caregivers often rely on autism nonprofits to help spread resources and educational tools about how to support their loved ones with autism.
GreatNonprofits has put together a list of organizations that are dedicated to helping people with autism navigate their lives. These nonprofits require support from all of us to continue this inspiring work that allows children and adults with special needs to get the care and love that they deserve.
Schererville, IN
The Autism Spectrum Disorder Foundation supports children with autism and provides information, education, and financial support to their families. Their funds support numerous autism-specific organizations and their educational work helps families detect early signs of autism and provide proper care. The foundation also funds camp scholarships, swimming lessons, horse therapy sessions, iPads, and gift cards for children and families in need.
They have made an amazing impact on my family by helping our son's schooling finances and we are incredibly grateful for their support! We have all been impacted by the COVID-19 pandemic and it has affected us, therefore making it difficult on our finances. The Autism Spectrum Disorder Foundation has blessed us during this hard time and we can't thank them enough! Thank you and God Bless! –Daniel F.5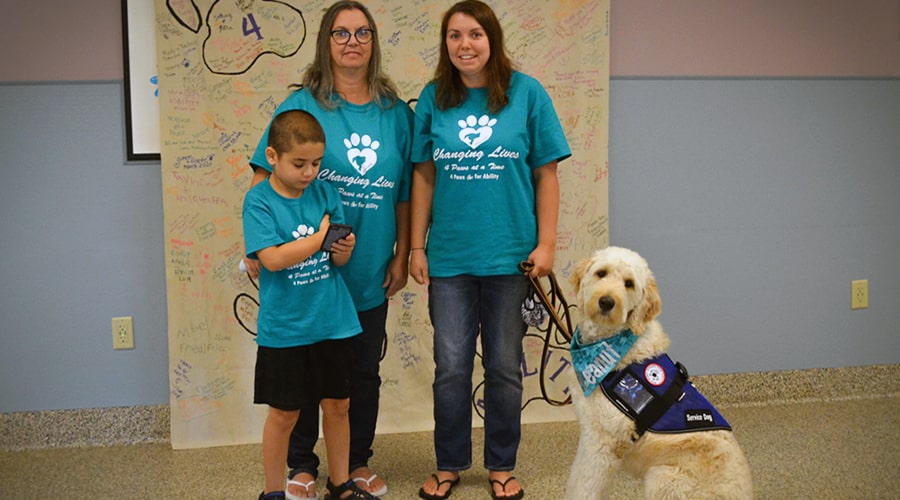 Xenia, OH
4 Paws for Ability provides service dogs to children and individuals with disabilities, including people with autism, veterans, and Alzheimer's. Their Autism Assistance Dogs program helps those suffering with autism to find dogs who are trained to respond and help with their specific behaviors patterns. This organization serves more than 100 people with disabilities per year through their many programs.
4 Paws for Ability trained my son Jeffrey's service dog, Thor. Their staff and volunteers prepared this pup to perform a number of tasks that help Jeffrey achieve as much independence as is possible for him. Thor is more than a service dog, though: He is a best friend and a true companion to his boy. We are forever grateful to 4 Paws for Ability because they provide MORE than a service, they change lives! –jessbergeman
Irvine, CA
The Autism Community in Action (TACA) provides education, information, and support to individuals living with autism nationwide. They provide parents with support through events like chapter meetings, coffee talks, web guides, and helplines. The organization also hosts mentoring and national conferences in California and Georgia to raise awareness. Their mostly free programs serve more than 72,000 people per year affected by autism, and their educational programs reached more than 300,000 in 2019.
TACA was there for me when my son was diagnosed with autism at age 2, I wish all parents knew about this amazing organization and all the amazing staff and volunteers that are available to help you navigate your child's options. It is literally my dream that upon an ASD diagnosis, neurologists would hand parents TACA's Journey Guide and let them know there's hope and they're not alone. –julesberts
Santa Cruz, CA
Best Day Foundation offers children with special needs an opportunity to take part in fun-filled adventure activities to help them build confidence and experience joy. They offer activities to beach communities on both the East and West Coasts, such as surfing, bodyboarding, kayaking, paddleboarding, canoeing, and snowsports. Their programs serve around 1,154 children with special needs per year with the help of more than 4,000 volunteers.
Best Day Foundation offers children with special needs an opportunity to take part in fun-filled adventure activities to help them build confidence and experience joy. They offer activities to beach communities on both the East and West Coasts, such as surfing, bodyboarding, kayaking, paddleboarding, canoeing, and snowsports. Their programs serve around 1,154 children with special needs per year with the help of more than 4,000 volunteers.

WOW!!!!!!!!! What an amazing experience for our son with autism. Your volunteers are some of the sweetest and most encouraging people on the planet. Thank you so much for offering such a wonderful fun day at the beach for some very special kids. We LOVED it! –writer