5 Nonprofit Science Organizations that Need Your Donations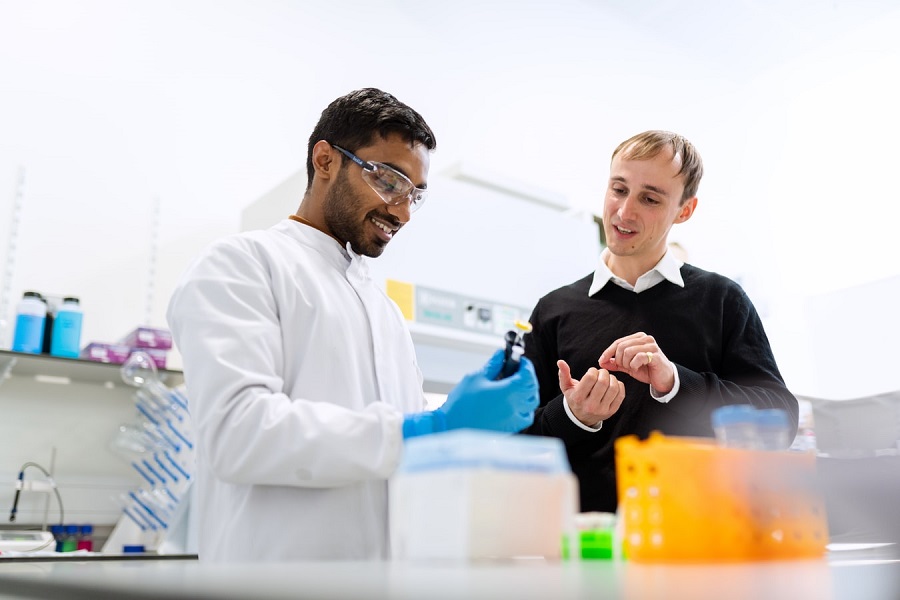 Science and technology play massive roles in our society. From curing disease to paving the way for innovative computer applications, these fields form our future landscape. These nonprofit science organizations understand how vital science programs are to future generations. With support from donors like you, these organizations invest in tomorrow's science leaders, ensuring a bright future for us all.
Consider donating to one of these science organizations. You can also discover other nonprofits near you by visit the GreatNonprofits homepage.
Cary, NC
The Summer Science Program is a GreatNonprofits Top-Rated organization for 2020. Each year, SSP gives 144 high school students the opportunity to immerse themselves in fast-paced, challenging science research programs designed to engage their curiosity and fuel their passion for science and technology careers.
For more than 60 years, the Summer Science Program has given students a head start in their education and careers. The intense, immersive 39-Day program challenges these students' intellectual limits. The science program measures its success by the number of alumni who look back on the experience as a turning point and continue to support SSP for future students.
"SSP is a journey of discovery, exploration, collaboration, and reflection. In just five and a half weeks, I have been immersed in science, biochemistry, and research while having fun and forging friendships with a diverse and vibrant family of SSP-ers. As a truly transformative experience, SSP has shaped my perspective, my goals, my aspirations, and my very own self."

-alexdong, Client Served
Washington, DC
The Society for Science and the Public is dedicated to enhancing science literacy, STEM programs, and science research nationwide. This 2020 Top-Rated Nonprofit is a champion for increasing public awareness about science education, leading more youth into science and tech careers. 
Each year, the organization hosts a Science Talent Search, highlighting young STEM leaders. In addition, this nonprofit supports science and engineering fairs worldwide, manages and distributes science journalism products, and provides STEM grants that help teachers purchase more science and technology equipment for the classroom.
"I can't say enough good things about the Society for Science & the Public. Thanks to their generous support, multiple small towns in Oklahoma now have thriving STEM competition programs. They have truly changed the lives of countless students who otherwise wouldn't have had these opportunities."

-Mark, Client Served
Los Angeles, CA
Iridescent creates initiatives and science programs that help underprivileged and under-served students (particularly girls) gain access to high-quality science, technology, and engineering programs. Their mission is to develop curiosity, creativity, and perseverance in children and youth through science programs, grants, and other educational support.
Over the past ten years, Iridescent has served more than 63,000 participants and trained more than 3,500 volunteers.
"Iridescent has empowered girls globally to tackle social challenges in their communities through technology. By hosting a challenge called Technovation to encourage girls to form teams, come up with a mobile app addressing a challenge, and then pitch it to judges globally, this nonprofit takes a comprehensive approach to STEM learning. I've personally seen the confidence that girls have gained through this program in places like Bangalore to Silicon Valley."

-Grace, Advisor
New York, NY
BioBus seeks to help all children in New York, regardless of socioeconomic class, learning ability, or other challenges, reach their full scientific potential. Through hands-on learning programs, the BioBus helps children experience the thrill of scientific discovery onboard their mobile labs.
This science organization focuses on low-income K-12 students throughout New York City. Each year, more than 30,000 students get to experience hands-on science experiments and lessons. Professional scientists volunteer their time to interact with these children and help develop their passion for STEM.
"The BioBus is an amazing organization trying to improve science education and inspire young students to see the process that is scientific discovery."

-geoghea, Volunteer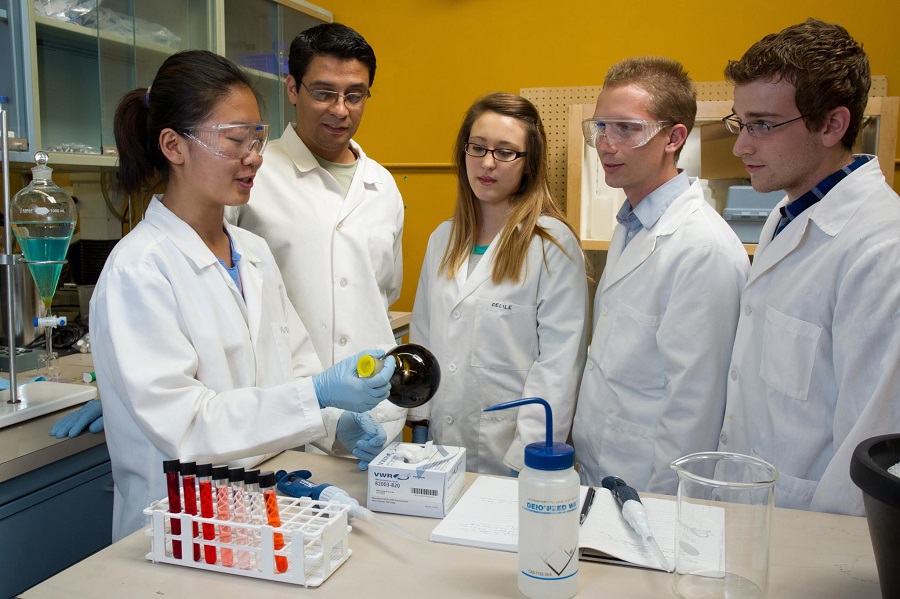 Pasadena, CA
The Oak Crest Institute of Science is changing the landscape of chemistry education and research. By investing in low-income, underprivileged, and international high school and college-age students, the science organization provides immersive experiences that cultivate tomorrow's scientists.
Working side-by-side with professional scientists, these students learn how scientific research is changing the future of healthcare, environmental science, and more.
"This organization provides the means for students to have hands-on knowledge of what it really is like to be a scientist addressing questions that are truly important to society. There is no better way to learn than to be surrounded by a well-equipped lab and people who are really interested in teaching."

-Xiomi, Volunteer
If you have a passion for STEM education and research, please consider donating to these science organizations. You can learn more about them and find science programs near you by searching the GreatNonprofits website.