Help Victims of Superstorm Sandy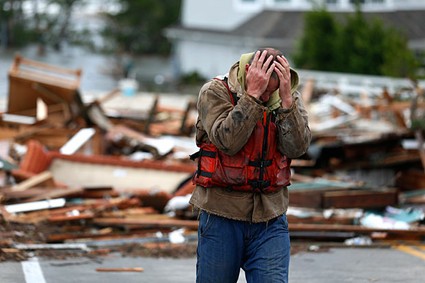 Superstorm Sandy has created chaos on the East Coast.  Now you can help those affected begin the long and slow process of recovery and you can support those in need. Millions are still without electricity and transportation and many have homes under water and nowhere to go.
Check out these highly-rated national and local nonprofits helping Sandy victims.  Your donation can help these nonprofits provide necessary food, shelter, health and medical aid. These organizations have been highly-rated by volunteers, donors and actual people helped by these charities.
Our list covers lesser known nonprofits most effectively helping victims of Sandy. Charities such as DC Central Kitchen, are open during the disaster to provide food to those in need. The lists of nonprofits covers charities whose missions span from providing food and shelter, to helping reunite storm victims with their lost pets following the disaster.
We urge potential donors to check this list before giving, in order to find groups highly reviewed by their own volunteers and the people they have actually helped.
Find the full list of top-rated Sandy disaster relief nonprofits here.
Are you a nonprofit helping victims of Sandy? Tell us in the comments! We would love to direct donors to you.
Did you know? GreatNonprofits was created out of a desire to find effective nonprofits on the ground helping during the Hurricane Katrina disaster.