10 Top-Rated Nonprofits Protecting the Environment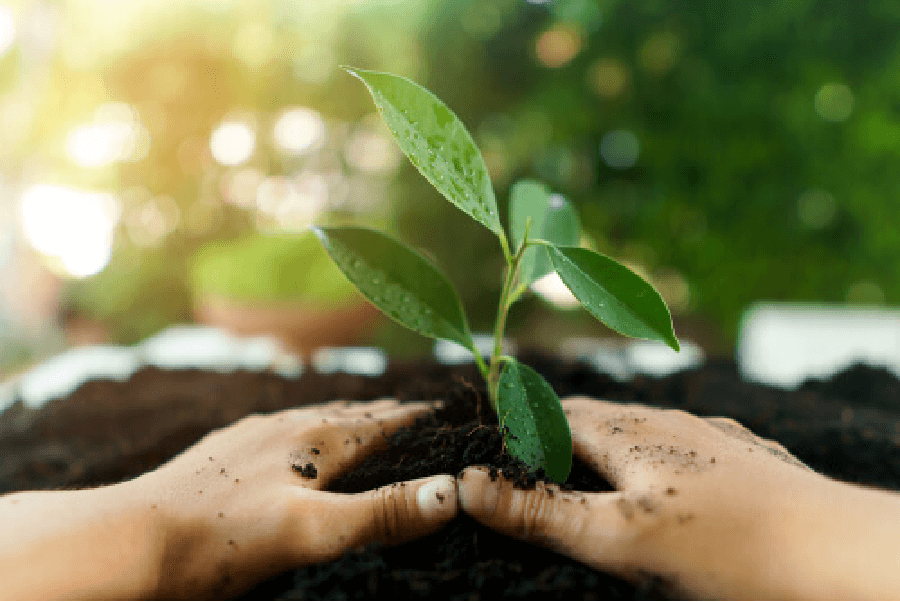 Celebrating Earth Day
Every April 22, millions of Americans join together to celebrate Earth Day, an event that since 1970 has promoted awareness of our planet's environmental problems. For the following organizations, every day is Earth Day and they work to address issues like land resources conservation, protection of endangered species, environmental education, and beautification. Get involved with these organizations to make an impact that will help the future of our planet.
The NPCA is committed to protecting and enhancing our National Park System by mobilizing citizens. They work hand in hand with park staff, community leaders, park advocates, and state and federal legislators to ensure that our national parks get the funding and management they deserve to remain welcoming and protected for present and future generations.
"I'm glad to support NPCA, an organization that is truly dedicated to the preservation of our national heritage. It's sad that we have to fight as hard as we do to oppose the forces trying to undo our park system, but NPCA does it and they do it well."

Keenesburg, Colo.
The Wild Animal Sanctuary has rescued hundreds of great cats, bears, wolves, and other large carnivores over the past 38 years from illegal and abusive situations, and provides them with large free-roaming natural habitats to live in. It also educates 180,000 people per year about issues relating to the captive wildlife crisis in America.
"There is something so special about TWAS. What they do for these beautiful animals is wonderful. It only took one visit for me to understand what amazing work everyone does. My husband and I both adopted an animal I will continue to support TWAS as long as I can."
The mission of Earth Rebirth is to educate and empower people to take food, energy, and water into their own hands. One example of how they achieve this is their "Garden Your Own Growth" program, which educates children, schools, and families on how to grow their own food and work as a community to provide an economic return from the produce grown.
"I have been working with Earth Rebirth for more than five years. This organization implements real environmental change through education and community-based action. Earth Rebirth's food, water, and energy solutions are at the forefront in Oklahoma and beyond. I proudly support this organization and look forward to collaborating on future projects."

Seaside, Calif.
Save the Whales' mission is to disseminate information to the general public about the endangerment of whales and other species through literature, festivals, fairs, and related activities, and to support research and educational programs relating to the protection of these species.
"As an intern, I have been involved in many different projects and I am always amazed at how multifaceted STW proves to be. I have spoken in classrooms and at public outreach events such as Whalefest, participated in litter cleanups, affixed emblems to storm drains, labeled non-toxic chemicals in Orchard Supply and Home Depot, collected and statistically analyzed public intercept surveys, and contacted local car washes to suggest a voucher program. . . . I can honestly say that Save the Whales has changed my life. I have learned humility, compassion, and respect for nature."
Friends of Saguaro National Park provides the National Park Service at Saguaro with financial support for projects that help protect its wildlife, habitat, and unique cultural heritage. Some of their programs include annual Saguaro monitoring (and decennial Saguaro census), Sonoran Desert tortoise conservation, and mountain lion and bobcat research.
"FOSNP is a fantastic organization that helps protect and support Saguaro National Park. The Friends group also spends tremendous effort and resources to help connect the Arizona community to this desert treasure."

Fort Collins, Colo.
This organization helps communities around the world and in the U.S. to protect, conserve, and manage their natural resources.
Nationally, TWP is actively involved with helping to improve the lives of Native American families living on the reservations of the Great Plains. There, they've built 850 economic solar heating systems, saving tribal families 20 to 30 percent on their annual heating bills, and trained more than 175 tribal members in residential and facility-scale renewable energy applications.
"Trees, Water & People is a nonprofit organization that benefits the environment as well as empowers indigenous people nationally and internationally. TWP's community-based development model provides opportunity that allows individuals to improve their lives and helps spread knowledge of renewable energy sources. I was first drawn to this organization through their use of the word 'reforestation.' I knew then and there that these were people actively focused on solutions."
This nonprofit is committed to protecting and sustaining the unique scenic beauty and natural environment of the Greater Sedona area.
"Keep Sedona Beautiful does just that: with nearly 100 litter lifters cleaning up more than 70 miles of Sedona roads, the town stays looking beautiful. It also hosts the Speaker Series, a monthly presentation covering various topics from night sky photography to wildflowers of the Southwest (the second Wednesday of the month from September through May). And it's free and open to the public! They also sponsor the Native Plant Workshop (to be held on April 6 this year), which educates the public on a variety of topics designed to reduce water, utilize native plants, and create beautiful landscapes."

Washington, D.C.
The EESI is dedicated to promoting environmentally sustainable societies. They work with congressional offices on both sides of the aisle to develop "win-win" policy solutions that accomplish multiple objectives, such as reducing energy costs for consumers, strengthening national security and global competitiveness, cleaning up our air and water, improving public health, creating jobs, and fighting climate change.
"The Environmental and Energy Study Institute is one of the most comprehensive and proactive environmental organizations. They work to educate the public and Congress on current energy issues in a simplified manner and push the climate-oriented agenda forward. Their staff is also well-versed and passionate about their issue areas. I appreciate their work in different facets such as infrastructure, public health, and renewable energy."
Conserve School inspires environmental stewardship in young people through academics and engagement with the forests, lakes, and wildlife of Lowenwood.
"As a resident of Land O' Lakes, I can attest to the fact that the Conserve School not only successfully carries out a valuable mission preparing young people to live by and promote environmental responsibility and activism, but also plays a tremendous role in supporting the community in which it is located."

Boston
Ceres works with leading companies, investors, public interest groups, policymakers, and other economic players to advance sustainable solutions. Their goal is to ultimately reduce carbon emissions, protect water supplies, ensure safe and just working conditions for employees, and reduce our reliance on fossil fuels while transitioning to a clean energy economy.
"Ceres has always stayed on top of the relevant and pressing environment and community issues and have articulated the issues in ways the greater masses can relate to it and make the right decisions in voting for better options in the public and private arena."
These organizations are just some of the many nonprofits doing their part to make the world a more livable place. So whether your passion is protecting animals, beautifying the environment, stopping pollution, or preserving wetlands, GreatNonprofits has got something for you!