Top Volunteer Opportunities in Tampa 2013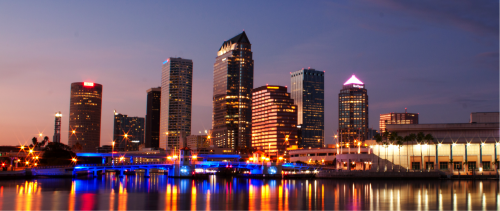 Want to volunteer or intern at a great Tampa nonprofit? Whether you're new to Tampa, trying to change up your routine with some local charity work, or just want to volunteer or intern at a community not for profit, everyone knows that the best way to find the right place for you is from the people who've been there!
Here's a list of volunteers' and interns' favorite Tampa charities. Every organization on this list has earned an overall score of 4 or greater out of 5 on GreatNonprofits.org, and must have been reviewed by at least 5 volunteers. If your favorite Tampa non-profit or volunteer gig is missing, find it on GreatNonprofits.org, write a positive review, and show your co-volunteers how to start adding reviews and get it on the list!
Equestrian Inc. 

"We were enveloped into this very warm, caring, loving family of volunteers, no experience necessary. Equestrian Inc. is one of those special places that will be in our hearts for many more years to come."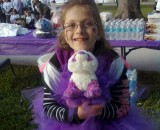 Epilepsy Services Foundation 

"I have had the honor of volunteering for ESF for several years under the leadership of Tom Orth and his very dedicated staff. Tom and his team exude a passion for this foundation that goes beyond a commitment to raising funds for resources needed for persons suffering with seizure disorders. They provide a caring, personal and meaningful methodology for each candidate and their families."
Family Justice Center of Hillsborough County 

"During my time at FJC, I felt that my contributions, no matter how small, really had an impact on the guests served. Whether it was simply helping a guest choose clothing for a job interview or reviewing an Injunction for Protection, before it was submitted to the court, I felt like I was making a difference in a survivor's journey."
Warriors For Autism 

"The Riveras & Warriors for Autism have educated me & my boys & are an awesome example of TRUE warrior spirit. They give wholeheartedly & our community is very lucky to have them among us. I've learned so much over the years & my sons & I enjoy volunteering whenever we can."
Lovely Litas Sheltering Tree Foundation    

"I have never met anyone who works as hard as Karen does. She has continued to make herself available to other rehabbers across the country for advice and consultation. For her, this is truly a work of passion that she has devoted her life to. I can see myself volunteering for years to come!"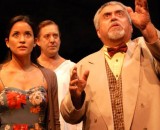 Stageworks Theatre 

"Two years ago, I was looking for an organization to volunteer for and I found Stageworks. Anna and Andrea welcomed me into this great organization. Giving me terrific opportunities to share my abilities in many different ways. Their purpose in the community is admirable and has done great service for the local disadvantaged as well as the art community as a whole."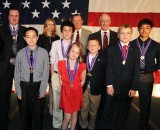 Special Operations Warrior Foundation      

"I've been volunteering for SOWF since shortly after my son was killed in Iraq in 2005. It was his charity of choice and the only non-profit that we're involved with now. We consider ourselves part of their family!"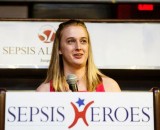 Sepsis Alliance 

"I am so proud to be a part of this great organization that is truly saving lives! Awareness of sepsis is key in reducing the death rate from this equal opportunity killer! Suspect Sepsis, Save Lives and Limbs!!"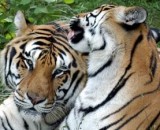 Big Cat Rescue 

"Big Cat Rescue is by far the best organization I have ever volunteered for or visited. Not only do they provide top notch care for all of their cats, they do tremendous work to end the trade and exploitation of big cats. Educating the public about the plight of exotic cats is critical in ending the abuse and BCR makes change happen."