Top 10 Volunteer Opportunities in New York City
Are you looking for a place to volunteer in New York City? Here are several nonprofits rated very highly by people who have already volunteered or interned in New York City. We've listed nonprofits supporting all types of causes in the New York City area. Nonprofits featured have at least four out of five star ratings on GreatNonprofits and at least 10 reviews, so you know your experience and your impact will be good!
"I feel it is a privilege to help such a wonderful charity. The way they step in and avert financial crises that could put a family into a cycle of poverty is a fantastic way to help people stay on their feet and continue their lives. I have never had to request help, yet, but I know that if I wind up in a critical situation, I will feel very comfortable working with them. It has been a pleasure helping out.". – shiloh04
"I was lucky enough to be part of the team that redesigned the Children's Scholarship Fund website. Getting to work with the wonderful CSF staff was such an eye-opening experience that I decided to quit my ad agency job and start a company that specifically helps nonprofits. Not only is CSF run by some of the nicest people around, but the organization itself achieves amazing results. As the writer for the website, I was constantly impressed by the life-changing services CSF provides to kids and families across the country. CSF is the kind of charity that not everyone knows about; but once you learn about its mission and successes, it's impossible not to be touched.!" – joshriman
"I volunteer for HDSA all the time and I can honestly say that they are 100% about the cause and helping people affected by Huntington's Disease. HDSA works hard to help those in need and are constantly working on growing as an organization to better themselves and work towards the mission!" – Laurenholder
"This summer I was looking for a job and instead I found a second family. In the little time I have been here, I learned how dedicated Elsia and her organization is to helping those in need. I have seen first-hand what it is like to give your all to the people in our community and it is truly inspiring. I decided to continue working here because I knew that there are changes in our city that needed to be done and I want to help Elsia and Pa'lante reach their daily goal. It is important that everyone knows and hears about this wonderful organization. If you are in need of help, in any way I guarantee that you will not be let down. If you want to help Pa'lante, any small donation would be appreciated. Thanks :)" – Alyssa O.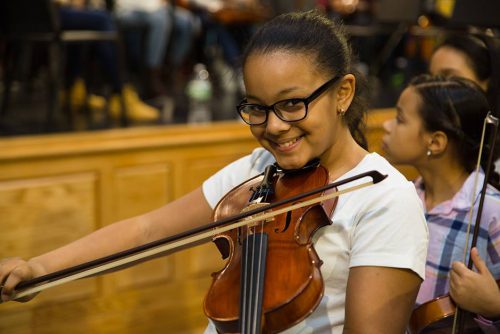 "ETM is a phenomenal organization! What a wonderful service they provide for inner city and underprivileged children in NYC. Everyone in the organization, from the on-site teachers and educators, to the off-site staff and administrators go above and beyond to help children every day. The organization does a fantastic job of tracking the impact of their services on the children, so you always know the services are having an impact. I cannot wait to continue to work with this truly life-changing organization!!" – Arielle H.
"A group of energetic change-makers using storytelling for social change. This HERO organization not only uses storytelling for health related behavior change, but also for environmental conservation, animal rights and many more issues around the world. A perfect team of skilled individuals who employ Entertainment-Education strategy for social change, but are not limited to it. Recently the team started to use Positive Deviance and Liberating Structures in their work. I have been very fortunate to have worked with PCI Media Impact and participate in social change with them. WE NEED MORE SUCH GREAT NONPROFITS". – Anu Sachdev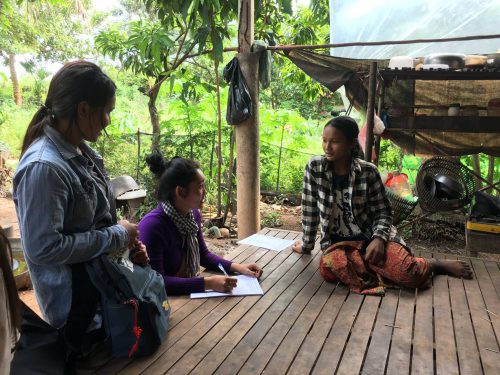 "I feel proud volunteer at CCDO. I feel fully empowered with the trust, feedback and support I am given. What I mostly like about CCDO is that it focuses a lot on health promotion and education instead of providing communities with only free resources.
CCDO does not only focus on the work of each department but it also looks into strengthening personal and professional skills of its staff through sending them to training. I truly enjoy my time at CCDO and the ability to learn from each other". – Ann-Cathryn J.
"I am a volunteer attorney with Her Justice. Working with Her Justice was my first pro bono experience. I was concerned that I had no prior experience working with victims of domestic violence or working on an immigration matter, but I got all of the support I needed from the organization. The Her Justice attorney who served as my mentor provided training and was always available to answer any questions I had and to review my work. I've seen firsthand the great work that they do and I'm happily taking on my second case with them". – NYCLAW822            
"Over the years I have volunteered for this group when I could. The areas where volunteers are needed most are in advocating and raising awareness. As I've watched them grow — especially with their STOMP Out Bullying program, I am amazed at how much they get done — often on a showstring. Sure, I could mentor kids and take care of warm. fuzzy animals, but this organization is so effective, so real and one of effective in helping youth". – KF-volunteer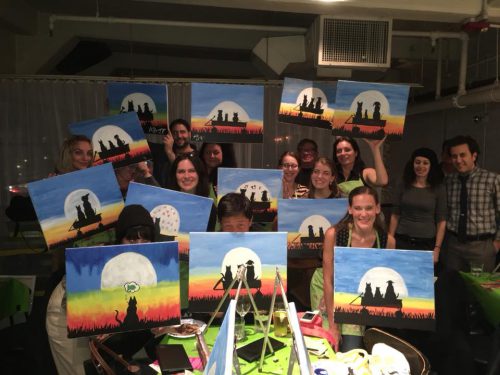 "Volunteering with Arts For All is ALWAYS a fun experience. To be surrounded by other people who care so much about the cause and are happy to take big and little steps toward a significant impact is inspiring. Arts For All is a small nonprofit with a huge heart." – Writer