Top 10 Volunteer Opportunities in Denver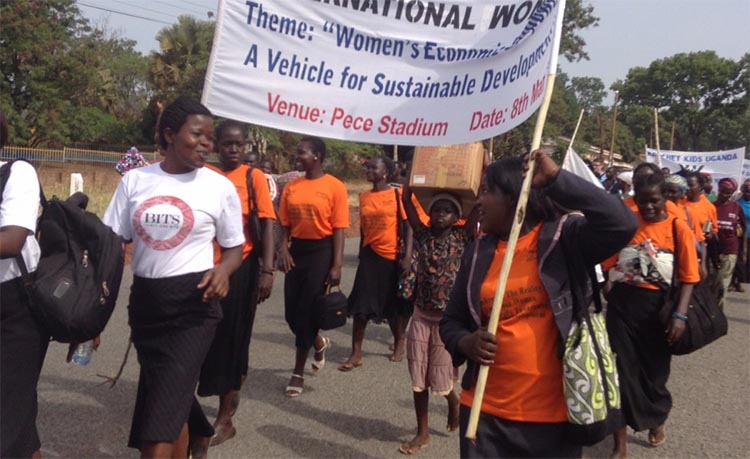 Are you looking for a place to volunteer in Denver? Here are several nonprofits rated tops by people who have already volunteered or interned in Denver. We've listed nonprofits supporting all types of causes in the Denver area. Nonprofits featured have at least four out of five star ratings on Great NonProfits and at least 10 reviews. So you know your experience and your impact will be good!
"Women's Global Empowerment fund is doing such important and impactful work. Their efforts in giving women access to small loans is matched with their programs in literacy, political rights for women in Uganda, health and many other meaningful programs. It's apparent that WGEF is making a major difference in women's lives based on the consistent, positive responses from women in the program. And, this year 10 women associated with WGEF ran for some type of political office, with 6 winning. This is a true testament to what power women can have when they have resources and support." –mmuggs
"I've had the opportunity to work with Re:vision on multiple occasions, as a volunteer and as a colleague. Their model of community empowerment is so visible and translates to a great volunteer environment. I recently had the opportunity to work on a video project for them and was assisted all along the way by staff and other volunteers. Working on the video took me to their urban farm, to their offices in the heart of West Denver (the community they serve), and to the backyards of community residents that are getting support for their backyard gardens! I also happen to live in West Denver. EVERY one of my neighbors has a backyard garden – many because of aid from Re:vision." –harrisontopp
"Rather than throwing money at an issue to make someone feel better, ROWAN seeks to partner by empowering and educating in order to produce sustainability. The widows and orphans are given value and made to feel valued and that is where the change happens and hope comes in." –lizkliewer
"Earth Force has been instrumental in creating an environment for service learning for children through various programs across the United States. Students study the concept of what makes a community and how to assist communities in their needs. They explore their local area, connect to various constituencies, and identify several projects that seem essential to the health and welfare of their community." –joebaust
"Anchor Center is a place where miracles happen. So many families arrive feeling hopeless but with the support, education, and love from the staff, they graduate with a child full of potential. The amazing staff addresses all areas of concern—-speech, mobility, socialization, independence, cane use, Braille readiness, and much more. Every staff member and volunteer sees the child's potential and works with the child and family to maximize this potential. Anchor is a place full of love and support." –Cheryl123
"I've been a VOC volunteer for over 20 years because I find the projects a physical challenge and I have been exposed through my participation to parts of Colorado I might never have gotten to. Over the years the organization has broadened its scope from only building and repairing trails to eliminating invasive plants, restoring historic structures, rebuilding trails after the 2013 floods and more." –sigi
"I've been a dog walker/trainer for MaxFund for about 2 years. I love how dedicated this shelter is to making sure that the animals are adopted into families that are good matches. Also, the staff are well educated in positive reinforcement and gentle handling for the animals in their care. I am truly proud to be a part of this organization." –Laurie28
"When I was seeking information and assistance from the NCADV, I never felt judged, only supported. I have continued to share the NCADV's work, and continue to volunteer for them in order to raise awareness against domestic violence and abuse. In sharing, I hope that others will find the support they need so as to thrive; in order to live a life of peace, which as individuals we all deserve." –Kim_24
"This was the first time my family was able to do charity work together as a family. We all participated in painting our own bags (which the kids loved) and stuffing bags with art supplies for kids in other nations who do not have access to such luxuries/supplies. Art For The Nations delivers your hand painted bags and supplies to kids in parts of the world that have never even seen a crayon. Our family got a picture in the mail of the person who received the bag/supplies. It was very rewarding to see the results of our project and to put a smile on the face of other children. A good learning experience for all of us." –kjsnow
"The Cheley Foundation changes lives by making it possible for inner-city children to spend time in the natural world. Summer camp gives kids the opportunity to challenge themselves and to explore who they will become in a safe and exciting environment. The Cheley Foundation which, so generously, gives camp scholarships has allowed several children I work with to burst out of their teenage selves and develop into fantastic people with a new found respect for themselves, those around them, and the beauty of the world we live in." –dorothyy
Do you know of a great nonprofit in the Denver area that isn't on this list? Find them on this site, write a review and get all your fellow volunteers to review them too!