Top Volunteer Opportunities in Chicago 2013
Want to volunteer or intern at a great Chicago nonprofit? Whether you're new to Chicago, trying to change up your routine with some local charity work, or just want to volunteer or intern at a community not for profit, everyone knows that the best way to find the right place for you is from the people who've been there!
Here's a list of volunteers' and interns' favorite Chicago charities. Every organization on this list has earned an overall score of 4 or greater out of 5 on GreatNonprofits.org, and must have been reviewed by at least 5 volunteers. If your favorite Chicago non-profit or volunteer gig is missing, find it on GreatNonprofits.org, write a positive review, and show your co-volunteers how to start adding reviews and get it on the list!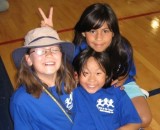 Girls in the Game NFP 

"Girls in the Game is an absolutely fantastic organization with a dedicated, talented staff who are committed to changing the lives of girls in Chicago and have been for nearly two decades."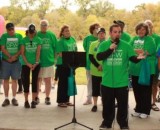 Lungevity Foundation 

"A first class organization. Great staff, great resources, and there for you whenever you need them. Thanks for everything you do LUNGevity!"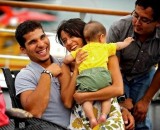 Starlight Children's Foundation Midwest       

"Starlight Children's Foundation Midwest is a truly empowering organization. It empowers its staff, volunteers, and interns to be creative, innovative workers. It empowers its families and children to be happy."
Youth Outreach Services 

"It was an experience to remember! The people who work and volunteer have such big hearts and care so much about the youth and families they work with. I was grateful for the opportunity they gave me to collaborate with them on a new childhood obesity project."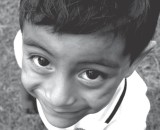 San Jose Obrero Mission 

"San Jose Obrero Mission is a great place to help people in need. It has an nice warm environment with a caring and passionate staff who really cares about the well being of the people. Keep up the good work guys and God Bless you all! :)"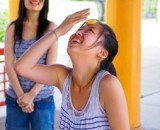 Project: VISION, Inc. 

"I'm glad to have chosen this place and it chose me to have one of the coveting positions as a tutor because working with these kids really keeps my mood up for our future."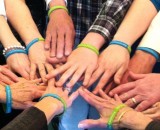 Pulmonary Fibrosis Foundation                   

"I am extremely impressed by the PFF staff. The effort by volunteers and people who have pulmonary fibrosis to share their stories with the public is very moving. I would urge anyone who is looking at supporting a charitable organization that makes excellent use of their resources to strongly consider the Pulmonary Fibrosis Foundation. Their work is first-rate."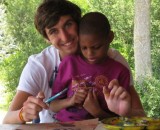 Epilepsy Foundation of Greater Chicago    

"As a person with epilepsy, I find being at the foundation to be extremely comforting. They have made an enormous impact on my way and have helped me in ways I cannot describe, and I want nothing more than to give back to them as much as I possibly can."
GirlForward 

"My experience at GirlForward has definitely been the highlight of my year. I feel honored to have contributed to the success of GirlForward, and I can't wait to see all of these amazing girls become the incredible community leaders they are destined to be!"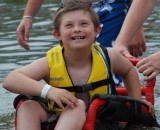 Dreams for Kids, Inc. 

"They focus on what the child CAN do, rather than what they cannot do. The positive environment throughout the organization inspires everyone involved to be the best they can be."