Top 10 Volunteer Opportunities in San Francisco
Want to volunteer or intern at a great San Francisco non-profit? Whether you're new to San Francisco and want to learn about the city's charities, trying to change up your routine with some local charity work, or just want to volunteer or intern at a neighborhood non-profit, everyone knows that the best way to find the right place for you is from the people who've been there!
Here's a list of volunteers' and interns' favorite San Francisco charities. Every non-profit on this list earned has an overall score of 4 or greater out of 5 on GreatNonprofits.org, and must have been reviewed by at least 10 volunteers.
If your favorite non-profit or volunteer gig is missing, find it on GreatNonprofits.org, write a positive review, and show your fellow volunteers how to start adding reviews and get it on the list!
Bread and Roses Benefit Agency


"Performing music for seniors who are in residential or convalescent facilities brings so much joy to them and to me as they sing along, tap their feet, recall the tunes from their past, and express delight in multiple ways." –wicosuta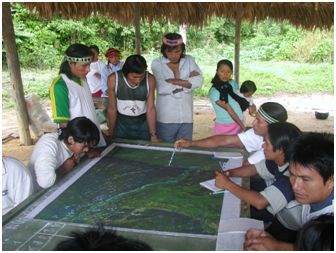 Pachamama Alliance


"I've been involved with the Pachamama Alliance as a volunteer for over 3 years. I love the cause: to create an environmentally sustainable, spiritually fulfilling and socially just human presence on the planet as the guiding principle of our time. I honored to be a part!" –pc
La Casa de las Madres


"La Casa is a wonderful nonprofit to volunteer with. Volunteering for La Casa has to be one of the most rewarding things I have ever done. Being able to help women who have been victims of domestic violence is so improtant and until our world understands that violence is not acceptable we absolutely need organizations like La Casa De Las Madres who provide support, services and a safe community to victims of violence!" –Hannah9
Project Homeless Connect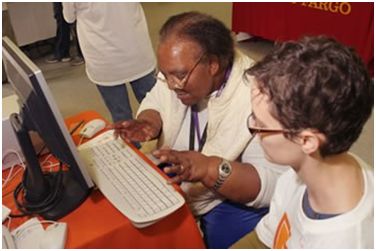 "I volunteered at my first PHC event a year and a half ago and was AMAZED by the number, and variety of services offered. The other main thing I noticed was that the volunteers were well integrated into the consumer population and were, for the most part, providing a much needed service to many clients, someone to talk to. I have since had the privlidge to intern with PHC. It has been a wonderful, eye-opening, experience that I have learned alot from. A great Non-Profit!" –Sam
Child Family Health International


"Without question my experience with CFHI has become a stepping-stone for my future goals in global health and has motivated me to begin playing an active role in the field. My time spent in Oaxaca has become a part of who I am and what I continue to pursue today. I am extremely grateful for initiating my global health experience with a knowledgeable, culturally aware, hard working, and kind-hearted organization such as CFHI. " –Lyndsey B.
UniversalGiving


"Love the atmosphere here! I volunteered UG for about 3 months when I was having grad school in SF. Everybody is friendly, and works hard and passionately on whatever they are doing. Working environment is also very comfortable here. So sad I am leaving UG because I am finishing grad school and will leave SF soon, but I believe I will be back some day if I have chance!" –Sisi G.
Foundation for Sustainable Development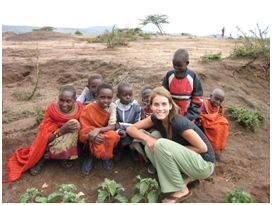 "I interned with FSD last summer (2010) as a graphic designer/marketing and communications volunteer. I thoroughly enjoyed my experience working with FSD, and it could not have been possible without the enthusiastic/dedicated staff I worked alongside with." –zsaiyed
Shanti Project


"SHANTI has changed my life. From the training to the connections among the clients and peers, I am extremely overwhelmed with the fabulousness that is this organization. When becoming a volunteer, I never expected to also make knew friends and become a better person than I was pre-training. If this is what can happen in my life in 2 months, I am only ecstatic of what can happen over the next year." –marcus rivera
WiserEarth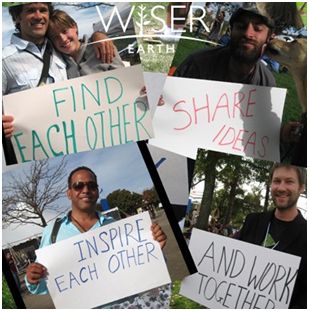 "As a Communication Intern, I had the chance to get my hands on a lot of projects going on in the organization. I definitely learned more about the media aspect of operating in a nonprofit. I've also been exposed to the sustainability field a great deal, and that was an issue I was very interested in. Overall, my personal experience working here has been unique and wonderful. It was neat working with both virtual and face-to-face staff on a daily basis, and everyone sends such a positive energy." –antoinettesiu
Environmental Volunteers, Inc.


"The EV organization is what every nonprofit should strive to be – effective, well-run, of highest integrity and a beloved pillar in the communities it serves. I've been a volunteer docent and a supporter for years and am reminded at every point of coming in contact what a decent, dedicated group this is. I'm always delighted to tell people about the EV's and their tireless, critially important work in teaching kids about science, the environment and conservation — something they simply do not get otherwise in school." –MariaAmundson