Top 10 Volunteer Opportunities in New York City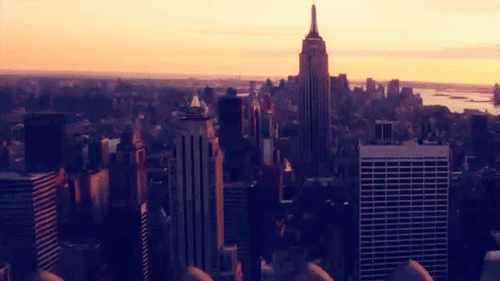 Want to volunteer or intern at a great New York City non-profit? Whether you're new to New York and want to learn about the city's charities, trying to change up your routine with some local charity work, or just want to volunteer or intern at a neighborhood non-profit, everyone knows that the best way to find the right place for you is from the people who've been there!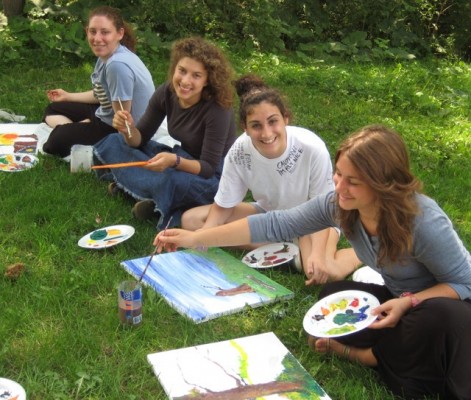 Here's a list of volunteers' and interns' favorite New York charities. Every non-profit on this list earned has an overall score of 4 or greater out of 5 on GreatNonprofits.org, and must have been reviewed by at least 10 volunteers. If your favorite New York non-profit or volunteer gig is missing, find it on GreatNonprofits.org, write a positive review, and show your co-volunteers how to start adding reviews and get it on the list!
Fathers Heart Ministries


"FHM is a place where people are fed — both physically and emotionally. Not only does it provide food for people who need it, but it gives the rest of us an opportunity to serve in our community." –janetleekim
Girls Write Now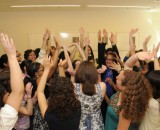 "I just started as a mentor and I am already in awe. Girls Write Now manages to be completely open and welcoming of new ideas and yet still be the most organized volunteer group I have ever encountered. The Girls Write Now staff and my fellow mentors are filled with positive energy, and I am overjoyed to be spending the coming year working with them." –pixiemfp
Asha for Education


"I joined this organization as an undergraduate and it was so inspiring to work for such a great cause that I would prioritize doing Asha related work over school work. It is a very satisfying experience to be able to do something/anything to help children gain an education." –ns2455
Big Apple Greeter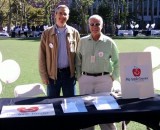 "Big Apple Greeter has my vote. I have been a volunteer Greeter since its inception. Every one of my visitors has expressed how grateful they are to see NYC with a Greeter and what a difference it has made in their trip." –Linda Jawitz
Artists Striving to End Poverty


"ASTEP, Artists Striving to End Poverty, and all of the individuals connected with the organization are some of the most dedicated and selfless people I have ever encountered. My experience as a volunteer for their summer program in Homestead was a pivotal moment in my life. From start to finish, the experience was incredibly positive and fulfilling for both the faculty and the students. ASTEP's contributions to humanity are remarkable, and I feel so blessed to have come in contact with this magnificent group of people." –AllisonSchultz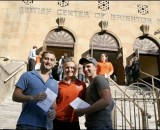 Russian American Jewish Experience


"RAJE has been a life changing experience for me. I have developed a network of friends, peers and mentors. I came to RAJE as an ignorant kid looking for a fun trip and I came out as an educated leader, with a greater grasp of my Jewish identity. RAJE has become a second home to me." –msgavno
I'm Too Young For This!


"Since the time I first met founder Matthew Zachary, I have been impressed with all that he and his organization have been able to do for young adults who are living with cancer. The organization is part advocacy (more advocacy), part support group, part entertainment. They manage to educate you, entertain you and make you feel connected all at the same time." –TracyMax
Bais Chana Women International


"This past summer was my first year as a volunteer at Bais Chana! It has been one of the most rewarding experiences I have ever had! Bais Chana is a warm place with total acceptance! Every person there was so kind, friendly and warm. The learning there was exceptional! Ask any questions and get ready to be blown away! We all walked away inspired, rejuvenated and ready to start the year!" –Fruma W.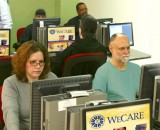 Federation Employment and Guidance Service


"I have been involved in the FEGS "Suited for Work" program. We have provided appropriate interview outfits for a number of people who are trying to enter or reenter the job market. The look on their face when they are able to go home with a wonderful outfit, and the way they stand taller and prouder when wearing the cloths is amazing. The program is great and it is so rewarding" –lois
Doggone Safe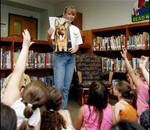 "I love Doggone Safe and I love volunteering for them. I believe it is the best dog bite prevention program out there. It is fun and interactive for the kids and the parents learn how to effectively read their family dog's body language so they know when it is time to intervene." –K9mom